These are the best places to travel in February
Share
Let's face it; February is the least fabulous of all the months. It's shorter than all the others and following on from the festive joy of December and motivational ~newness~ of January, it can often be the month where things start to feel a bit drab. One way to turn your February into FABuary is to plan a holiday of epic proportions, and we've got you covered. We've rounded up a list of some of the best places to travel in February, to help you start booking…
12. Barcelona, Spain
Ask any traveler to roll out their bucket list of best places to travel in February and Barcelona is sure to be right up the top. Brimming with must-see sights and cultural delights, there's no shortage of activities and attractions in this vibrant city. While February isn't the peak season for travelers in Spain, it is a beautiful time to visit. Take advantage of having Barcelona's many museums, attractions and restaurants at your disposal while the larger crowds are away.
What's the weather like in Barcelona in February? 
Averaging temperatures between 5 and 16°C, the weather in Barcelona in February is cool. Though the temperature is chilly, it's not as cold as some other major cities of the Northern Hemisphere like New York or Berlin.
What should I wear?
Like most winter holidays, we'd recommend bringing a warm and waterproof jacket or coat in your suitcase. Scarves, beanies or hats and a small umbrella are also a must, to keep you warm and dry during those chilly evenings. Layers will be your friend as you flit about the city! After all, no one wants to be stuck in a dramatic woolen jumper when the heating is blasting in a local tapas bar. Be sure to pack a few lighter tops or dresses, along with your jumpers, jeans, trousers or skirts and your coat.
Comfortable walking shoes essential. Exploring the city in a pair of boots or clean sneakers is the perfect way to keep your feet dry (and stylish) for a speedy transition from tourist hot spots to trendy bars.
What are the key things to do in Barcelona in February?
Barcelona is brimming with activity in February! The Llum Festival lights up the Poblenou neighbourhood, turning the streets into an 'open air experimentation laboratory' with light displays from artists, designers and architects from around the world. Santa Eulàlia's day on 12 February is popular by locals, as the second patron saint is celebrated in Barcelona. The Santa Eulàlia festival is filled with concerts, processions, and authentic Catalan street parties.
Regardless of the season, a trip to the essential Barcelona sights is also a must. The Gothic Quarter with cobbled backstreets and Catalan Gothic architecture should be at the top of your list. Following closely is a visit to Sagrada Familia and Casta Batllo, along with a stroll down the city's most famous street, Las Ramblas.
Image source:Contiki
11. Greece
Though summer is obviously the most popular time to visit this sunny land, Greece in February is still brimming with charm. Much like the rest of Europe, Greece experiences cooler temperatures in February as winter comes to a close. Though, the Mediterranean climate means temperatures remain around 6 to 17°C throughout the month – so it's not too icy.
What is there to do in Greece in February?
February is the perfect time for you to travel to Athens, paying a visit to the historic city's hot spots while the crowds are away. Likewise, the major Greek Islands remain readily accessible during the cooler months and are relatively untouched by tourists during this time. From hiking the many trails in Corfu, to enjoying a local drop at Santorini wineries, there's plenty to see and do in the Greek Islands in February. However, it's important to note that outside of the high season some shops, hotels and restaurants might be closed and transport such as ferries and planes can be limited.
What can you do in Athens in February?
See all the cultural capital has to offer while the sun is shining during the day, kicking off with a visit to the Acropolis and Acropolis Museum, Parthenon, Kerameikos, Temple of Olympian Zeus or Ancient Agora.
On rainy days or in the evenings, you should check out the National Archaeological Museum, Benaik Museum of Greek Culture, Byzantine & Christian Museum or the Stavros Niarchos Foundation Cultural Center. You can dine in local restaurants like Ellevoro in the Acropolis Area or Seychelles in Gazi, Keramikos and Metaxourgio.
10. Rome, Italy
February is considered the 'low season' in Rome, making it perfect for Italian-bound travelers with a penchant for short queues and unimpeded views. Like many of its Mediterranean counterparts, the weather in Rome will be cool but pleasant. The average temperatures sit between 3 and 16°C. Because it's the low season, Rome in February is relatively quiet – there will still be other tourists at the major hot spots, but overall you'll be able to take in the sights without having to squeeze your way through the crowd.
What should I wear in Rome in February?
With some rainy days set to dampen your adventures, be sure to pack a waterproof jacket and umbrella so you can keep up with your jam-packed sightseeing itinerary. Scarves, beanies and gloves will also keep you warm, while your regular essentials like t-shirts and jeans will make for great layers underneath. Good, waterproof walking shoes like boots and sneakers are also important.
What is there to do in Rome in February?
There are plenty of things to do in Rome in February, including visiting the popular attractions, which are less crowded than during the peak months. Make sure to visit the Colosseum and the Vatican, before taking in other sights like St Peter's Basilica, the Palatino, the Pantheon, the Roman Forum and the Basilica di San Giovanni in Laterano.
Culture vultures will have their fill, with plenty of incredible museums to visit including The Museo e Galleria Borghese, Capitoline Museums and Museo Nazionale Romano. Finish off your days with delicious dinners in iconic spots such as Osteria Chiana, Agustarello a Testaccio or La Rinascente Food Hall. For the best pizza try Gino e Toto Sorbillo Pizzeria or L'Antica Pizzeria da Michele. If you're in the mood for some gelato try Gelateria della Palma or Don Nino.
View this post on Instagram
9. Paris, France
There are many reasons to visit Paris: the world-famous attractions, the cobbled city streets, THE CROISSANTS. All these reasons still apply to exploring the French capital in February. Plus, it's a lot cheaper and quieter in the low season. The weather in Paris in February can best be described as 'icy' but we have to words for you: Valentine's Day. What could be more romantic than seeing the City of Love dusted with a blanket of white snow?!
What should I wear in Paris in February?
If you're travelling in February, be sure to pack lots of warm outer layers like sweaters, wool socks, scarves and a warm coat. Pop a small umbrella in your bag whenever you step outside, because you never know when it's about to sprinkle… or snow. Consider throwing a thermal top or leggings in your suitcase to layer under your clothes for days of exploring the city. Waterproof shoes are, once again, essential. Sneakers or boots make for perfect sightseeing companions and will keep you dry. But, if you find yourself cold in the most fashionable city in the world you can always keep warm the French way; go shopping!
What is there to do in Paris in February?
Visit the city on 14 February with your partner for a romantic trip to remember. For those travelers looking for cultural experiences, enjoy quiet moments at the most popular attractions like the Eiffel Tower, Arc de Triomphe, Basilique du Sacré-Cœur, Sainte Chapelle and the Catacombs. Keep warm – and entertained – indoors at the famed museums such as The Louvre & Les Halles, Rodin, and Musée d'Orsay. Cap off your exploration with a cosy night in one of the city's famed bars, like Cravan, Bar Hemingway, Les Trois 8 or Bisou. Find out more about the most underrated restaurants in Paris here.
8. Mexico
With its sandy beaches and mouth-watering local dishes calling your name, February is the perfect time to say 'buenos días' to Mexico. The climes in February are warm and dry, making it the perfect month to see the sights of Mexico City, or chill by the sea in Playa Del Carmen or Tulum. Average temperatures can range from lows of 15 to highs of 30°C.
What is there to do in Mexico in February?
One word for you: Carnaval. In February, Mexico's cities come alive with vibrant parades, music, dancing, fireworks and fun as they host the annual celebration preceding Lent. Some of the biggest Carnaval festivities can be found in Mazatlán, Cozumel and Veracruz. February in Mexico is also known as whale-watching season, with majestic grey whales coming in to the lagoons and bays of the Baja Peninsula to calve their cute little baby whales.
You can also take advantage of the warmer weather to spend time in stunning historic attractions like the jungle ruins of Palenque, the ancient canals of Xochimilco in Mexico City, or the Mayan ruins Chichén Itzá. Adventure junkies can seek out thrills by diving or surfing in the vast array of beach towns and cities. Learn to surf in Ensenada, explore the cenotes in the Riviera Maya, go white water rafting in the rapids of the Río Antigua or take a hike Nevado de Toluca. The list is endless.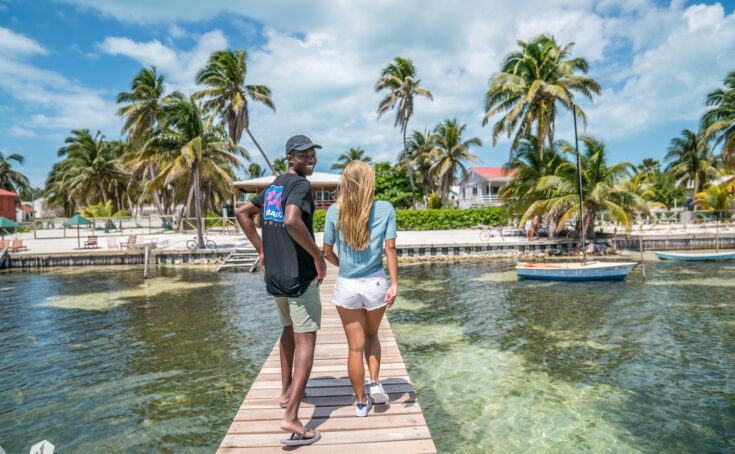 7. New York City, USA
New York, it's no wonder Alicia Keys – and everyone else – keeps singing about you. It's the city of dreams and, in February, very chilly weather. Temps vary from -3 to 10°C on average, with showers and some snowfall to be expected. Though it may be brisk, there's no denying the allure of New York City in the winter months.
What's there to do in New York in February? 
Take in the Super Bowl at a classic NYC hot spot like Empellón Al Pastor or Warren 77 for the ultimate American experience, or watch the New York Knicks play a basketball game at the iconic Madison Square Garden.
Layer up and take a stroll through Central Park, before heading indoors to the warmth of the city's many attractions like the American Museum of Natural History, the Metropolitan Museum of Art, the Empire State Building or the iconic Statue of Liberty. Keep the momentum going with another day out and about in Brooklyn, taking in the attractions, street art and munching on delicious eats like bagels and New York Pizza.
6. Canada
Oh, Canada. Land of delicious poutine and snow-capped mountains. Tt's perfect for a holiday around this time of year… You know those charming Insta photos of powdery white mountains and people walking through snowy towns in extravagant parkas? That's Canada in February. On the east coast in Toronto, average temperatures in February sit around -5 to 3°C with some snow and rain expected. Quebec and Montreal average between -18 to 0°C. On the west coast in Vancouver, average temperatures of 2 to 10°C can be expected, while close-by ski villages like Banff and Whistler Blackcomb in the Canadian Rockies range from -11 to 2°C.
What's there to do in Canada in February?
Skiing. Snow boarding. Après skiing. Are you sensing a theme? Keep scrolling for the best places to hit the slopes below. Along with classic wintry adventures, travelers will keep themselves busy with historical and cultural attractions in the major cities, which makes this country one of the best places to visit in February.
On the west coast, check out Vancouver for a vibrant city atmosphere and easy access to some of the parks in Alberta and British Columbia. Head to the east coast for some classic French Canadian charm in Quebec and Montreal. Walk the romantic streets and enjoy the local traditions, like the festivities of Carnaval or treating yourself to local delicacies like poutine.
You can also pay a visit to the northwest city of Yellowknife, which is known as the best spot to see Aurora Borealis – the northern lights – in Canada.
Where's the best place to ski in Canada in February?
The mountains of the Canadian Rockies, Quebec, Ontario and more come alive with avid snow bunnies during the winter months. February is the perfect time to hit the slopes, with the peak snow season coming to an end.
View this post on Instagram
5. California, USA
As the winter weather begins to fade away on the American west coast, California is the perfect spot for an active adventure or relaxing holiday. The weather varies depending on which part of the state you're in, with cities like Los Angeles and San Francisco averaging around 8 to 20°C. Meanwhile, the smaller villages and parks such as Yosemite Valley and Sequoia National Park are cooler and can average between lows of -5 and highs of 15°C.
What are the best places to visit in California in February? 
No trip to California is complete without a visit to Los Angeles, where you can see the Hollywood sights. In February, your celeb-sighting will be on point as the Awards Season continues. Or you can take a day trip to Anaheim and stroll down Main Street at Disneyland. Take a hike, go camping or just bask in the stunning scenery, of the state's incredible parks like Big Sur, Yosemite, Redwood National and State Parks, Sequoia National Park and Death Valley National Park. Enjoy Lunar New Year celebrations in San Francisco, before seeing the iconic sights like the Golden Gate Bridge, Museum of Modern Art and Alcatraz. Then, head north and sample some of the region's best wines in Napa Valley.
View this post on Instagram
4. New Zealand
In New Zealand the hills – and city streets – are alive with summer fun in the month of February. Warm weather and sunshine set the scene for adventure-filled days in the north and south islands of this wondrous country.
What season is it in New Zealand in February?
February is the end of summer in New Zealand, with average temperatures of about 15 to 30°C across the country. While the weather is warm, rainfall and the occasional cool day are to be expected as you move across this diverse landscape.
What should I pack?
Shorts, skirts, t-shirts – all your favorite summer gear is good to go in NZ! Pack your trusted hat, sunglasses and, most importantly, sunscreen to keep you cool and protected through those warmer days. Be sure to bring your swimmers for taking a dip in the pristine waters of Abel Tasman National Park, but don't forget to pack a warm sweater for hiking the Franz Josef Glacier. As we said, the weather can vary from place to place, so a few warm, waterproof layers are always welcome.
What is there to do in New Zealand in February?
As the sunshine continues to radiate through this final summer month, spend your days experiencing life-changing adventures. On the South Island, try bungee-jumping, white water rafting or basically anything in the nation's adventure capital Queenstown. Head for a hike in the stunning Marlborough Sounds, before hitting up the region's award-winning wineries. Take a stroll or enjoy a picnic by the pristine blue waters of Lake Tekapo or Hokitika Gorge.
On the North Island, hit up Hobbiton to see the set of the iconic Lord of the Rings franchise. See the sparkling glow-worm caves of Waitomo, or test out the extreme cliff-face swing in Taupo. The wonders of New Zealand are all yours if you travel in February!
3. South Africa
There's never a bad time to visit South Africa, but February is up there as one of the best months to travel to this dreamy and diverse landscape. As the high point of the peak season from December to January begins to die down, February provides the same sunny weather, with smaller crowds. The weather is warm and sunshine is overflowing, though cooler temperatures are to be expected in the evenings, with average temperatures of 16 to 28°C.
Where are the best places to visit in South Africa in February?
Cape Town is a must for first time visitors, who can take in the sights without the large lines and masses of tourists. Check out Table Mountain, Queens or Glen Beach, Kirstenbosch National Botanical Garden and Robben Island. Venture out on a tour of the Winelands region, including Stellenbosch, Franschhoek and Paarl.
Sure to be at the top of everyone's South Africa bucket list is a tour of Kruger National Park, where travellers will see park will be brimming with lush greenery in February. Game viewing in February can be challenging as the animals keep away from main water sources and hide beneath thick vegetation, though from the safety of a 4WD you may be able to spot some of the Big 5: lions, leopards, rhinoceros, elephants and buffalos.
What should I add to my to-do list?
If you're in Cape Town you can check out one of the Summer Sunset Concerts in Kirstenbosch, or attend the Cape Town Art Fair. Head to the South African coastline for a beach holiday in this sizzling month, or visit the nation's best parks. If you've seen Kruger and are in the mood to channel your inner David Attenborough some more, pay a visit to iSimangaliso Wetland Park.
The park is a UNESCO world heritage site, with vibrant coral reefs, estuaries and ocean shores brimming with wildlife. From tiger sharks, to hippos, to humpback whales, you can see it all in iSimangaliso. In February, the park's coastline is a major nesting site for loggerhead and leatherback turtles. Hatchlings emerge at night and make their way to the sea, with tours giving you insight to this breathtaking natural occurrence!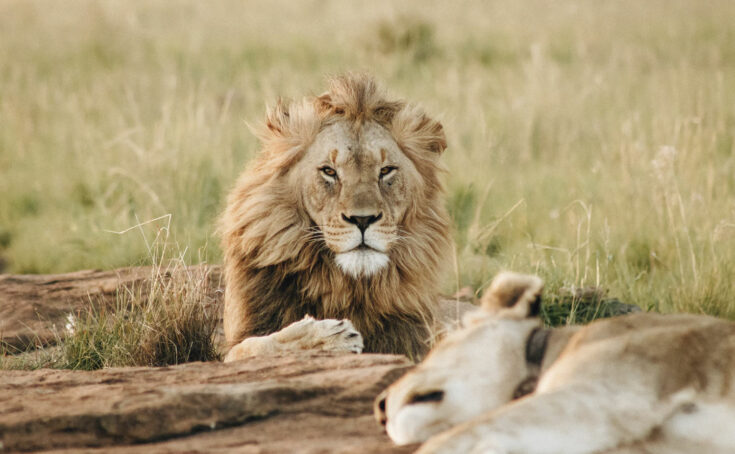 2. Croatia
Croatia has to be one of the most popular destinations right now, with tourists flocking to Dubrovnik and Plitvice Lakes National Park in the peak season of summer. But have you considered holidaying during the winter months? Sure, the wintry weather is cooler, though Croatia's Mediterranean climate means temperatures in cities like Dubrovnik, Zagreb and Split can average between 3 to 16°C.
As the temperature drops in the low season, be aware that ferry schedules and accommodation in coastal towns can be reduced or halted altogether.
What's there to do in Croatia in February?
Take your time strolling the somewhat quieter cobblestone streets of Zagreb, visiting the cities many attractions without the hefty queues. Then, enjoy snowy hikes or days spent skiing in nearby Medvednica Mountain. A trip to Plitvice Lakes National Park is still ideal for avid photographers, as the lakes, waterfalls and alpine forests transform in to a fantastical winter wonderland.
Carnival kicks off in February ahead of Lent, with Rijeka, Zadar, Split, Dubrovnik and Samobor known for their euphoric celebrations. Another vibrant city-wide party takes place in Dubrovnik when the Feast of St Blaise is held in celebration of the city's patron saint.
And what should I pack?
Cool conditions and a bunch of outdoor activities to tick off your sightseeing guide means warm winter clothing is a must! Wear plenty of layers with a waterproof jacket or coat, and be sure to keep your umbrella handy for rainy days or light snowfall. As mentioned previously; scarves, hats and gloves are your toasty warm friends for a winter destination.
1. Thailand
February is smack-bang in the middle of the high season, meaning major crowds flock to Thailand for sunshine-filled winter getaways. Though it's considerably quieter than December and January, you should still expect a bustling atmosphere. Temperatures around the country can vary, though thanks to the previous monsoon months the weather is overall quite cool and dry, with lots of sunny days to be enjoyed. In Bangkok temperatures of 22 to 33°C should be expected, while the likes of Chiang Mai is cooler with averages of 13 to 26°C.
What should I pack for a Thailand trip in February?
Along with your classic summer staples like shorts, skirts, dresses and basic t-shirts, there are a few essential items you need to bring along. Bring a lightweight scarf and some longer trousers or skirts for conservative destinations, such as temples or small villages.
A bathing suit and sunscreen is a must-have for days in the water, while a lightweight waterproof jacket is a good idea for those occasional rainy days. You'll be thanking your lucky stars you packed bug spray, and a filtered water bottle is the best way to ensure you're drinking clean water, without using single use plastics.
What should I add to my to-do list?
The stunning flower festival in Chiang Mai is a highlight for travellers, with flower-decorated floats parading through town. Take advantage of the lack of humidity and visit some of the country's jaw dropping parks, like Khao Sok National Park or Erawan National Park. All of this makes Thailand one of the best places to travel in February.
February is also the perfect month to visit the Andaman Coast of Thailand, with the sunny conditions allowing for glorious relaxing days on the sandy shores in the likes of Phuket or the Trang Islands.
View this post on Instagram