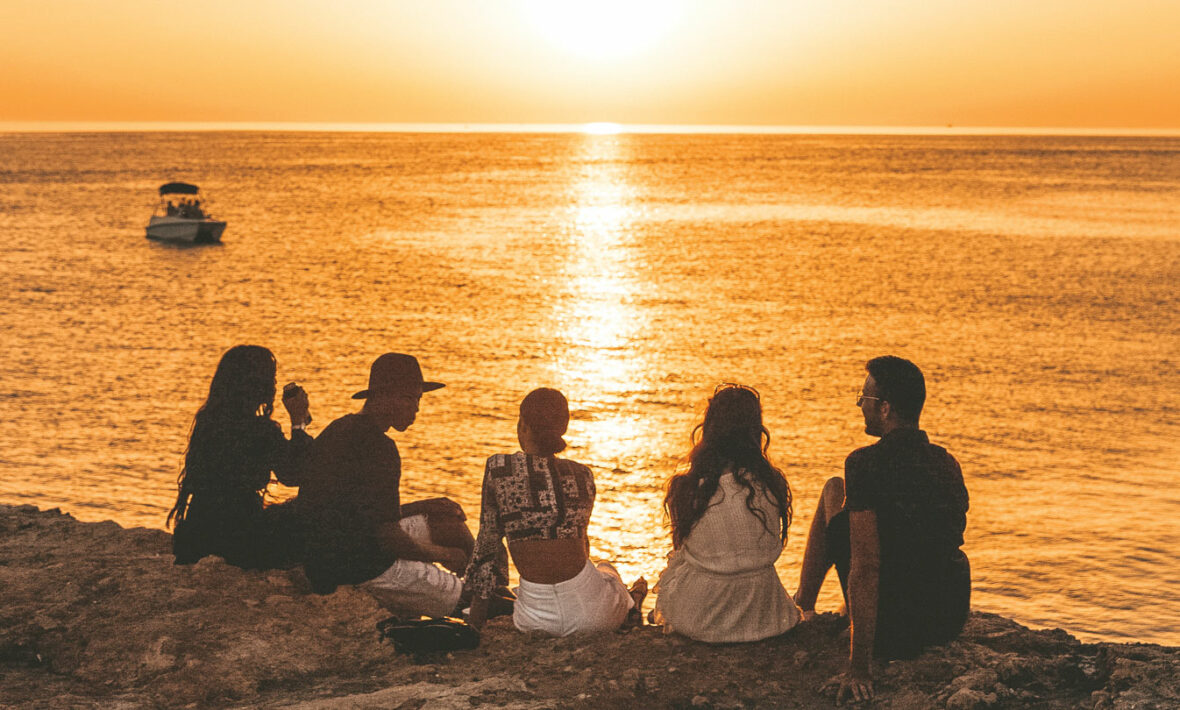 Are you looking for a way to fuel your wanderlust during self-isolation? You're not alone. We're all looking for a way to escape right now. So, while you're working your way through Netflix, check out our list of some of the best travel movies to immerse yourself in right now:
1. Eat, Pray, Love
Italy, India, Indonesia
One of the best travel movies on Netflix right now is Eat, Pray, Love. Based on a best-selling memoir, this movie follows actress Julia Roberts, as Elizabeth "Liz" Gilbert, on an inspiring journey of self-discovery. After her divorce, Liz leaves her home and her 9-to-5 career to spend a year travelling. You'll see Liz eat endless pasta in Italy and the colourful cultures of India. Her final stop in the film is where it all began, Indonesia.
2. Crazy Rich Asians
Singapore & Malaysia
Get ready to be transported to the best that South East Asia has to offer. Over-the-top and luxurious, Crazy Rich Asians is one of the movies that captures Asia's rich culture in one movie. Feast your eyes on authentic Asian street food from the hawker night markets in Singapore, then head to the stunning beaches in Malaysia. The movie ends at Singapore's iconic Gardens by the Bay, which has quickly become one of the most popular Instagrammable locations in the city.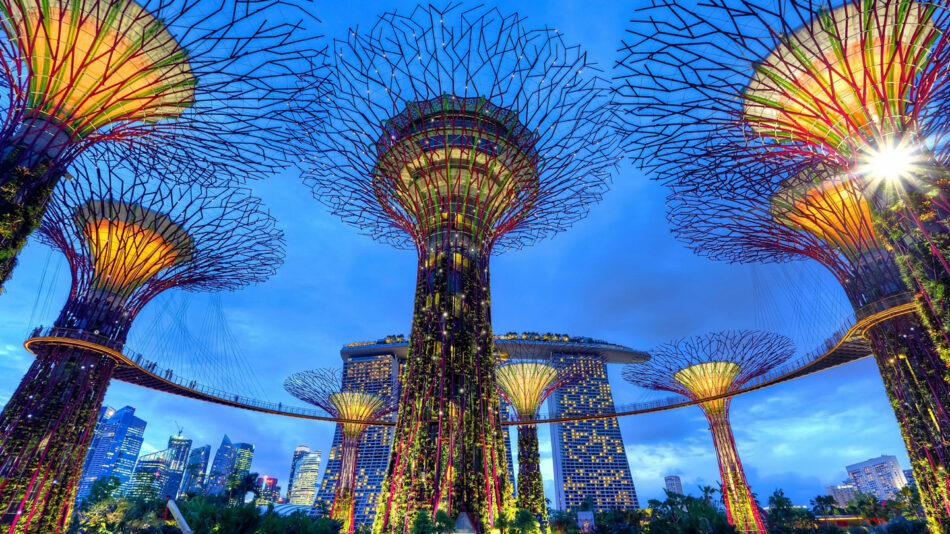 Image source:Duy Nguyen
3. Amelie
Paris, France
Some say a list of the best travel movies wouldn't be complete with Amelie. This movie follows the heroine around the district of Montmartre in Paris, France. Not only is it an uplifting story, but it will also give you all the Parisian scenery and romantic atmosphere in one beautiful dose.
4. Under the Tuscan Sun
Tuscany, Italy
Are you ready to escape to the countryside of Italy from your couch? This movie stars Diane Lane as a writer who leaves her city life behind and buys a house in Tuscany. After a few bumps in the road, her life turns into a true Italian dream with love, endless wine and delicious food. What can we say? Under the Tuscan Sun will leave you with true Italian feels.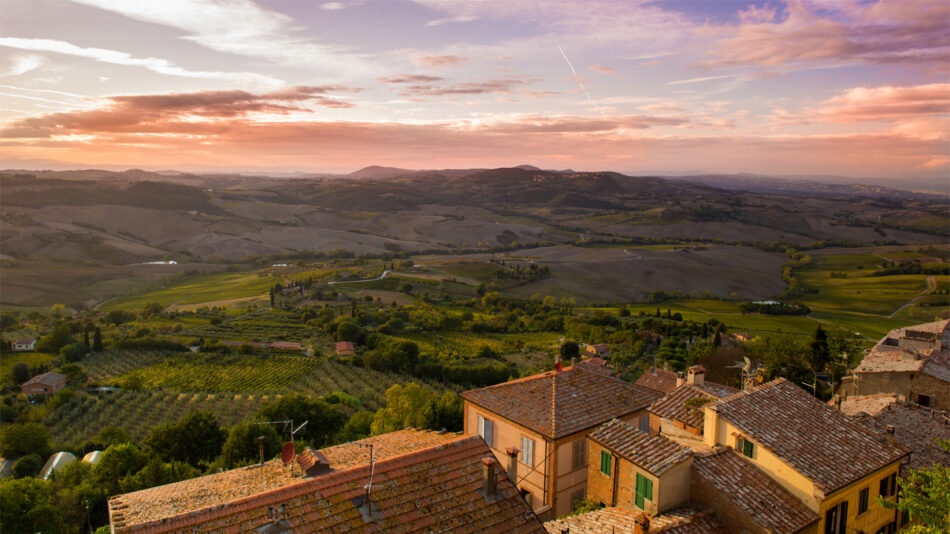 Image source:Łukasz Czechowicz
5. The Best Exotic Marigold Hotel
India
We can't think of a better way to immerse yourself in the colours of India from home than with The Best Exotic Marigold Hotel. Your inner travel bug will love this film as it follows a group of British retirees on their travel adventures to India to operate a 'luxurious' hotel. Watch as they overcome the challenges of operating a crumbling hotel in the new surroundings of India.
6. Wild
United States of America
Wild is a movie that will inspire all your backpacking dreams. Reese Witherspoon plays writer, Cheryl Strayed, who hikes 1,100 miles across the Pacific Crest Trail. After suffering the loss of her mother, Cheryl's journey is as much personal and emotional, as physical (get the tissues prepped). Feast your eyes on landscapes ranging from mountains, endless forests, deserts and lakes. The views of the Pacific Northwest might just heal your soul a little.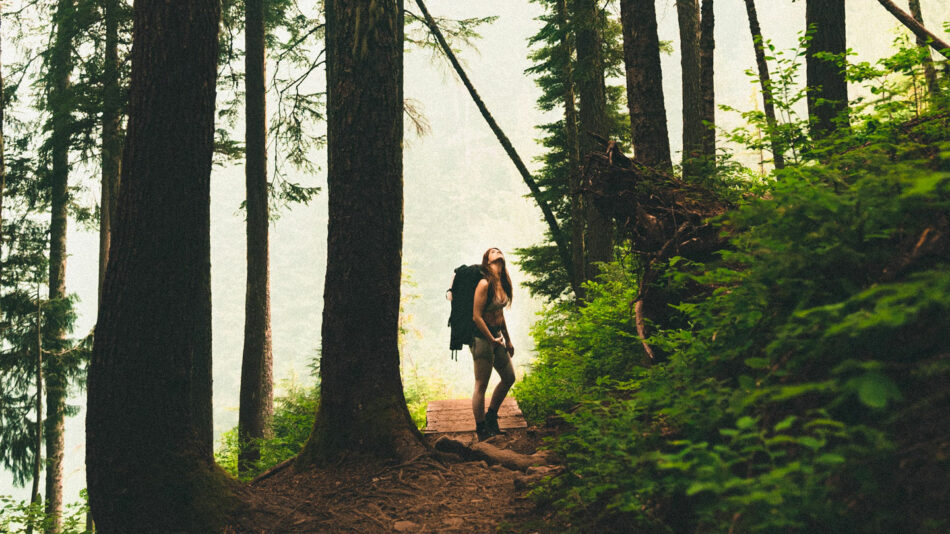 Image source:Josh Gordon
7. Lost in Translation
Tokyo, Japan
This movie touches on loneliness (something that all of us in self-isolation can relate to right now). Set in Japan, an actor befriends a lonely college graduate in a Tokyo hotel. Lost in Translation does a great job of showcasing what it's like to live and travel to Japan. Soak up Japan's local culture – from the subway systems and streets to historical Japanese shrines. You'll also get a chance to see iconic locations like Shibuya Crossing, one of the busiest intersections in the world.
8. The Lord of the Rings Series
New Zealand
If you're seeking adventure from home, watch any of The Lord of the Rings movies. Not only are they great movies, they are some of the best travel adventure movies to date that highlight the wonders of New Zealand. Follow hobbit, Frodo Baggins on his journey across Middle-Earth to return the One Ring to the fires of Mordor. Filmed in New Zealand, this movie captures some of the most breathtaking conversation areas and national parks in the country. Frodo's homeland, the Shire has been turned into a Hobbiton village in real life, letting you make your all of your hobbit dreams come true on your next trip to New Zealand.
9. Up in the Air
The Airport
This movie centres around the place where most travel journeys begin, the airport. Frequent flier, Ryan (George Clooney) teaches his young coworker, Natalie (Anna Kendrick) about his life on the road as a human resource consultant. Okay, so that sounds dull but trust us – this smart rom-com will have you giggling and dreaming of jetting off once again.
10. The Lizzie McGuire Movie
Rome, Italy
Start packing your bags and follow Lizzie to Italy! This nostalgic TV show ended its run on the Disney channel with a Hollywood movie. On her graduation trip to Italy, Lizzie hits up all of the main sights in Rome like the Trevi Fountain, Colosseum and the Spanish Steps. It's a light, fun movie to watch because we all know that this is what dreams are made of.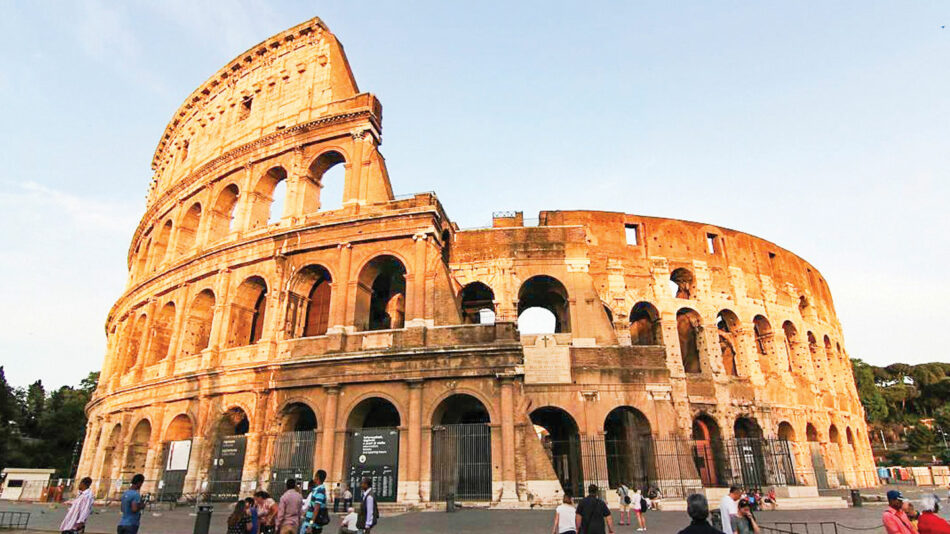 Image source:@_contikievans
11. PS. I Love You
Ireland
A tearjerker, but still one of the BEST feel-good travel movies out there. PS. I Love You dives right into the local Irish culture. After the death of her husband, Holly follows his letters to his homeland of Ireland. Cue rolling green hills, stunning shots of the Irish countryside and lively local pubs in Dublin. Dreamy.
12. Hostel
The Netherlands & Slovenia
Looking for something a little scarier? Hostel is one of the travel horror movies that shows a different side of Europe. A group of college students travelling through Amsterdam decide to take a fellow traveller's recommendation to visit a hostel in Slovakia, and things take a turn for the worse… Although this is a horror movie, you'll see Amsterdam and beautiful small towns in Slovenia before everything goes a bit… wrong.
13. Eurotrip
Europe
On the lighter side, Eurotrip is a silly spin on backpacking in Europe. Filled with travel stereotypes, this movie follows a group of American teenagers on their trip through London, Paris, Berlin, Amsterdam, Bratislava, Rome and Vatican City. It's the perfect nostalgic comedy to watch on a Saturday night.
14. Little Miss Sunshine
United States of America
When released in 2006, this indie travel movie hit Hollywood by storm. With lots of fun quirks, Little Miss Sunshine is a classic road trip movie that follows a family across the United States of America. Their road trip starts in Albuquerque, New Mexico and travels 800 miles to Southern California for their daughter participate in a beauty pageant.
15. The Bucket List
Worldwide
There's no better way to end this list of the best travel movies, than with The Bucket List. Starring Morgan Freeman and Jack Nicholson, two men diagnosed with terminal lung cancer share a room in a hospital and become close friends. They decide to check off a list of activities from their bucket list before they die. Watching this movie, you'll see some of the destinations that are on every travellers bucket list including the pyramids of Egypt, the Taj Mahal, the Great Wall of China, safaris in Africa and Mount Everest. It's the best travel adventures from around the world, all in one movie.
So there you have it, you don't have to leave your couch to satisfy your wanderlust. These are just some of the best movies about travel you can watch from home. So, keep dreaming and happy watching!