Seeking Revenge Travel? These epic experiences will do the trick
Share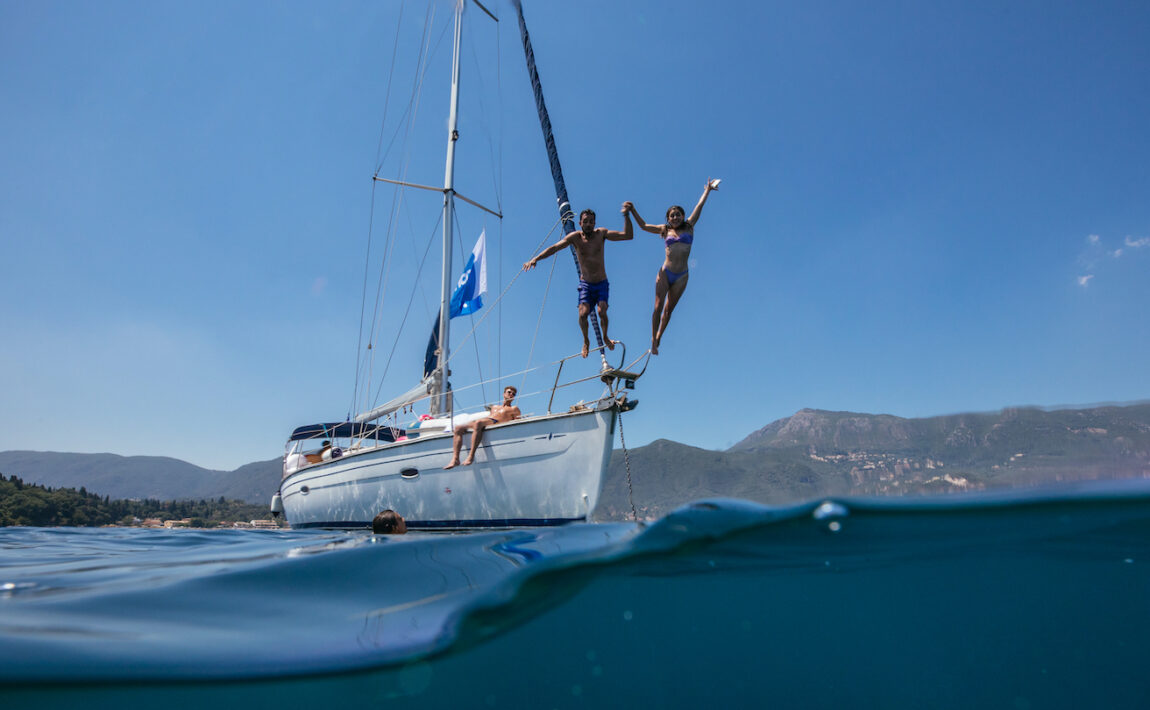 Revenge Travel? What the – ?
Don't worry, it's not pent-up anger driving this revenge (hey, this isn't Game of Thrones). The new buzzword en vogue is actually about our pent-up desire and longing for travel that we're still yet to release – and all the ways we plan to do this once we're able to. We've sat in our rooms mentally planning our next vacay for the best part of a year now. That's a looooong ole' time and, BOY, are we dreaming big.
Never before has the term 'trip of a lifetime' felt more fitting. When we travel, we're going hard, taking sweet revenge on the virus, and making up for lost time. We're determined to seek the good times more than ever.
Now, it's all about bucket-list experiences, far-flung getaways, epic adventures and memory-making trips. We may not be the Stark and Lannister families but we're ready to show the last year who's boss and dive head-first into travel.
So, are you with us? Are you feeling what we're feeling? If so, we've got a list of 16 incredible bucket-list experiences that will help you seek your revenge on all the time and travels we've lost. Click that Book Now button and let's get to it!
Island Hop in Greece
With each Greek island comes a different experience, but they all have one thing in common: you feel like you're in a movie. The cobblestone paths, white-walled buildings and beautiful beaches are tranquil dream-vibes at every corner. On top of this, you'll be able to check off a number of bucket list items, like the famous Oia sunset, a day spent on Mykonos' gorgeous beaches or, if you love food, by eating as many gyros as you want without judgement. Hopping from island to island gives you the chance to experience unique and stunning areas of Greece that you won't find anywhere else. It's the best choice for your first adventure back into international (crystal-clear) waters.
Do it on the Greek Island Hopping trip.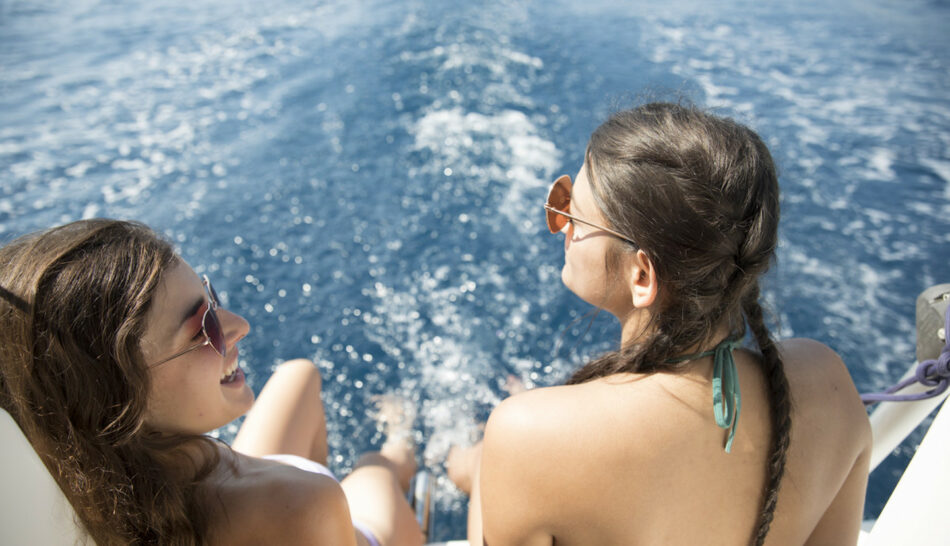 Visit The Famous Towns of Cinque Terre
Nestled in the coastal area of Liguria sits one of Italy's most unique, gorgeous spots: Cinque Terre, a UNESCO World Heritage Site. The unique, pastel coloured towns have attracted countless tourists each and every year, and now it's your turn to visit for the perfect form of revenge travel! The five insanely insta-worthy towns have remarkable cliffs with gorgeous colourful buildings sitting right atop them, waiting for you to visit and drink in their beauty. In the area, the walks and hikes are like no other. Plus, when you're done with a long day of activity, the fresh pasta and seafood (we're drooling too) is the best reward.
Visit Cinque Terre on Simply Italy.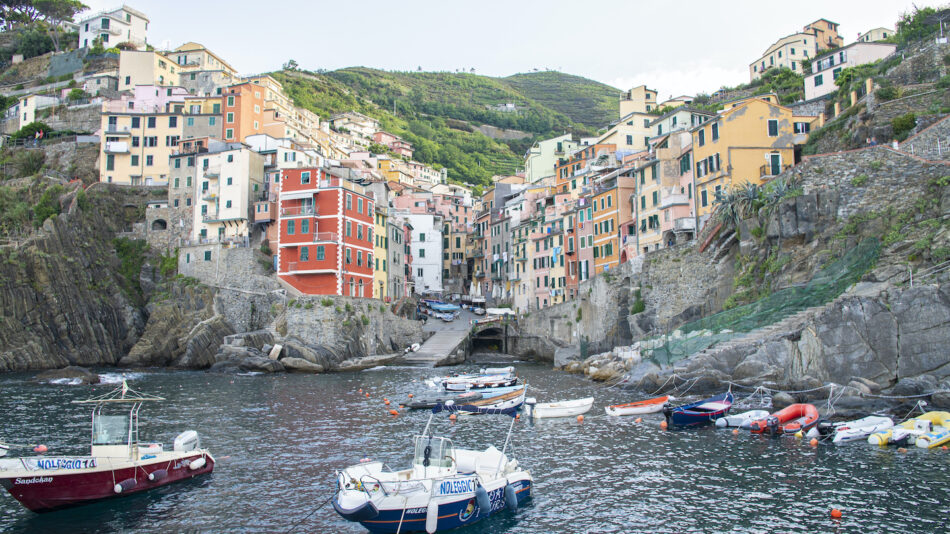 Take The MOST Epic Road Trip
You don't need to be a Game of Thrones fan to a) revenge travel b) appreciate Ireland and Scotland's insane landscapes. These countries have views just off the road that leave even the most experienced travellers awe-struck. How could you not be? In Ireland, you can stand by the Cliffs of Moher and see the Giant's Causeway, and in Scotland you can take a road trip through the famous rugged Scottish Highlands. So, if it's scenery you're craving… you probably know where you need to go!
If you're looking for the perfect itinerary, you can find it on Scotland and Ireland.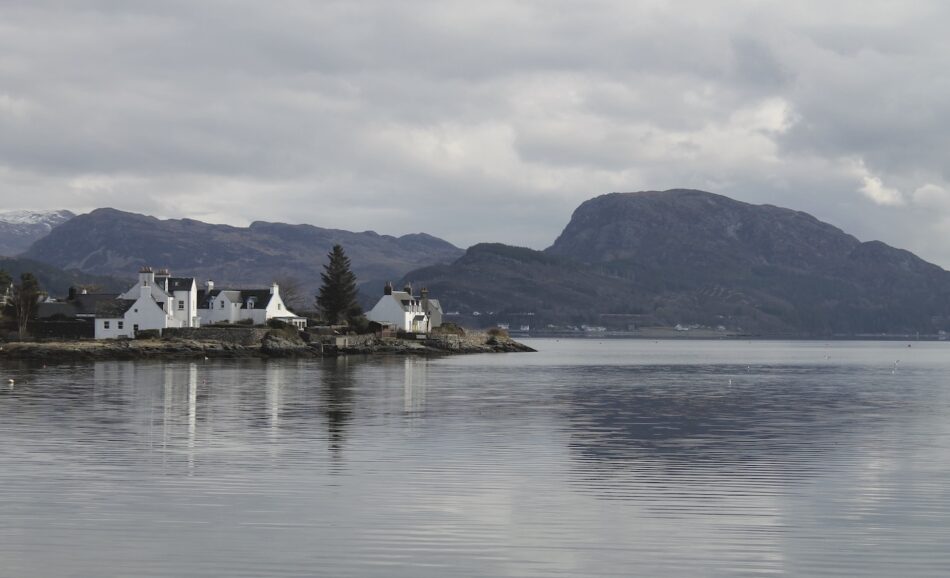 Take a Deep Breath & Do Yoga on the Beach
We're not just talking any beach here – have you seen Santa Cruz beach in Portugal? Google that, click on the images, then try telling us you don't want to be there tomorrow. It's impossible — especially if you're a yogi. If your revenge travel bucket list includes yoga in epic destinations, this is the perfect spot to breathe in the fresh air of the beach and calmly let out your biggest OMMM yet. After your yoga session, why leave? There's so much more to do and ways to relax with the stunning views and sounds.
Do it on the Portugal City to Surf trip.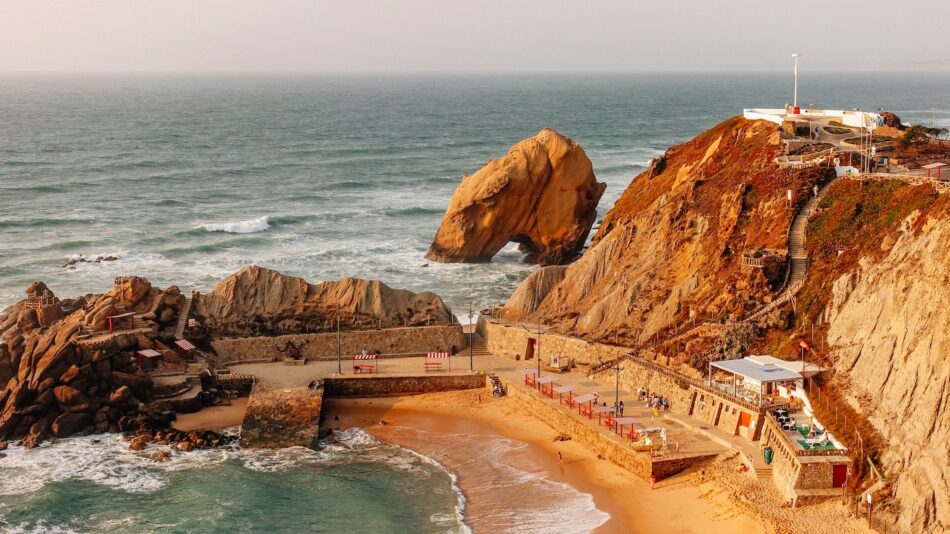 Image source:Unsplash
Visit Insta-worthy Fjords
Scandinavia is stacked with countless hikes and stops to view some of the most famous fjords in the world. These deep inlets where the sea is surrounded by massive cliffs is a sight you can see in only a few places, and Norway has some of the best. This one's the perfect place to immerse yourself fully in nature. But, it also happens to be filled with seriously Insta-worthy snaps. And, of course, epic scenes to perform your fave TikTok challenges against (how can you seek revenge if people don't know you were there, riiight?).
Want to see those insane views? You can do it on the Scandinavia trip.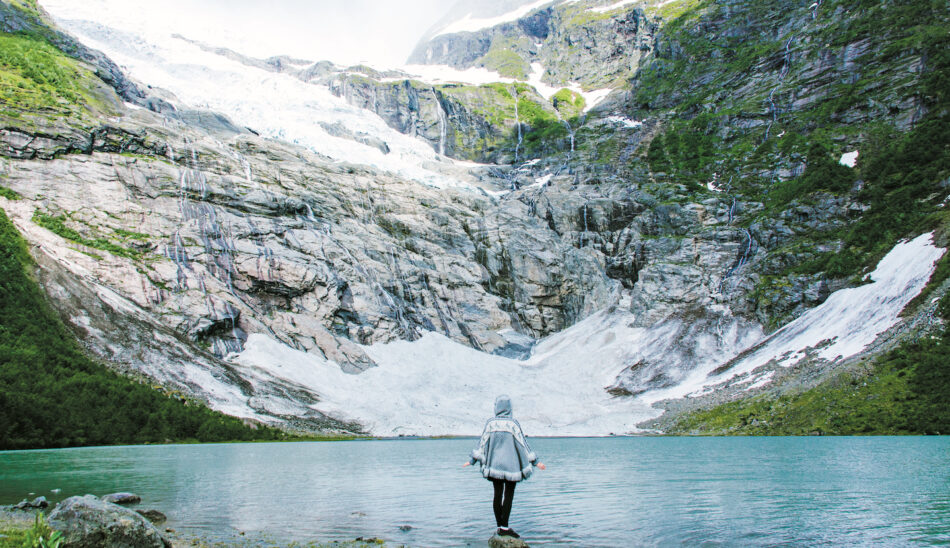 Go big or go home (in Europe)
What's the best and biggest way to take all that pent up travel energy and release it? A massive Euro-trip where you can check it all off! Whether you've been to Europe before, or you have and want to go back, ticking off a heap of countries in one trip is always great fun. Hit up the highlights, eat everything from escargot, pizza, octopus and more, and you'll be revenge-travelling more than you knew. This type of trip lets you focus on the best experiences Europe has to offer, like wandering Paris, cruising in Corfu or heading to a flamenco show in Spain — the list is never-ending!
Wondering how to do all this with minimal planning? Check out the Ultimate European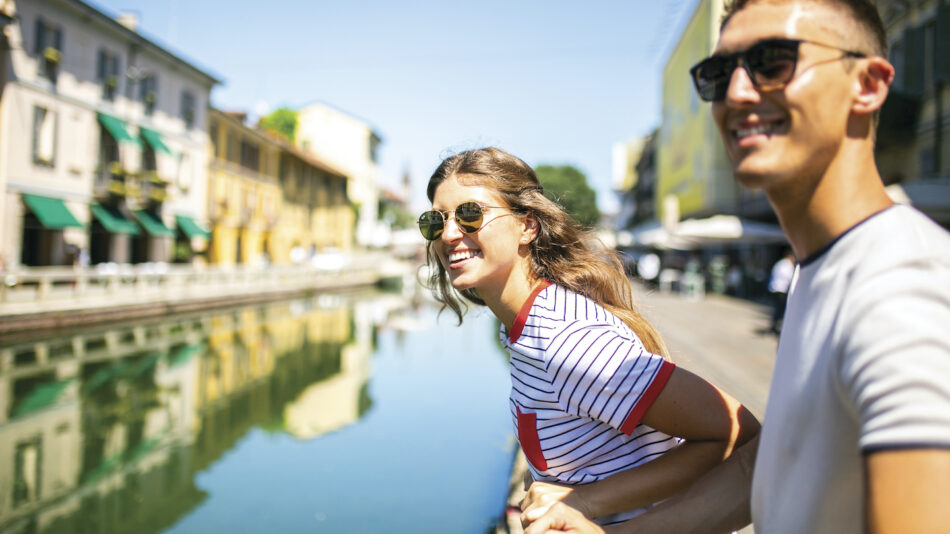 Shred Fresh Pow on Canada's Most Epic Mountains
Snowboarders and skiers alike will agree that everyone should shred on the mountains in British Columbia and Alberta at least once in their lives. Unfortunately, if you haven't done this yet, the pent up urge to get on a good mountain is REAL. Between Whistler, Lake Louise, Mt. Norquay and Sunshine Village you've got countless rides that will blow you away in terms of views and adrenaline-pumping runs. Careful though! For the rest of your life you'll compare this experience to all others, which means you'll always want to go back for more.
Experience this on the Powder Rush trip.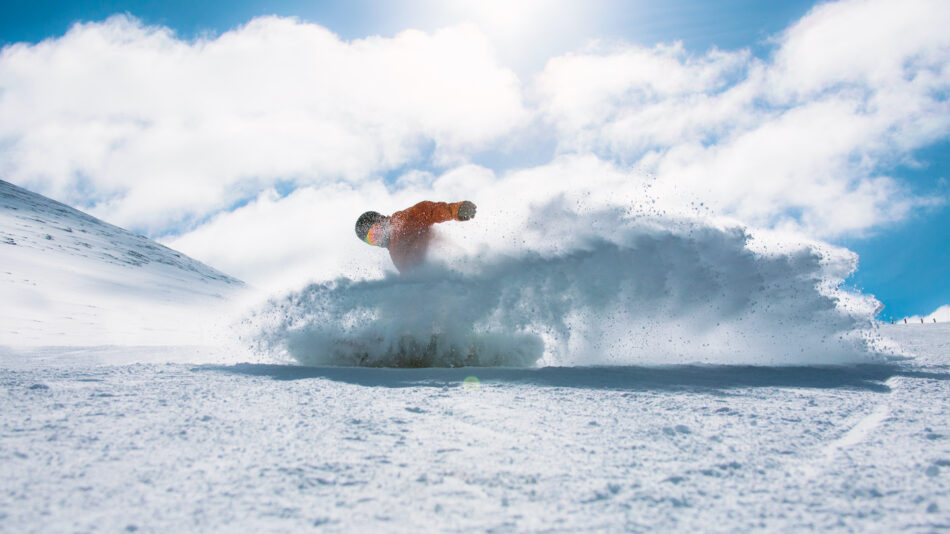 Sleep Under The Stars in Zion National Park
Zion National Park is stunning during the day, with its immense valleys, incomparable hikes and birdlife — but have you experienced it overnight? The best way to do it is to literally sleep under the stars while glamping, giving you the most comfortable and not to mention incredible experience. You'll feel like you're living in a whole other world. The stars are brighter, and you'll feel more connected to the universe than ever before. What better way to ground yourself and embrace revenge travel?
Stay overnight under the stars on National Parks Plus.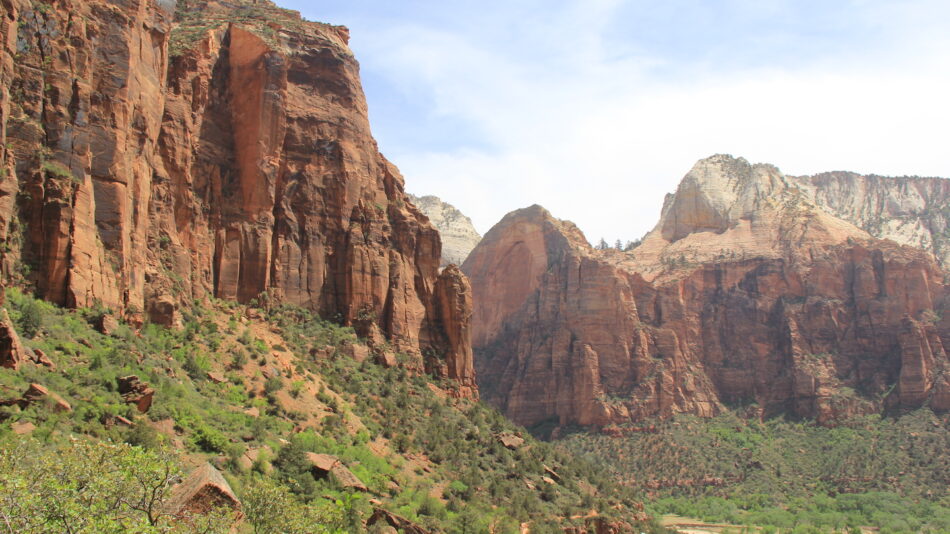 Visit A Rainforest One Day and A Stunning Beach The Next In Costa Rica
One of the happiest countries in the world is also one of the most captivating scenic destinations. From beaches, rainforests and stunning wildlife retreats, you get it all in Costa Rica. If you're an adrenaline junkie who's been stuck at home, take your pick. Want to snorkel and surf one day, then do a zipline through the rainforest the next? It's all possible. Add in spectacular volcanoes, hot springs and wildlife you've probably never seen before, and it's the revenge-travel itinerary of a lifetime!
Curious about this destination? Do all that on Viva Costa Rica.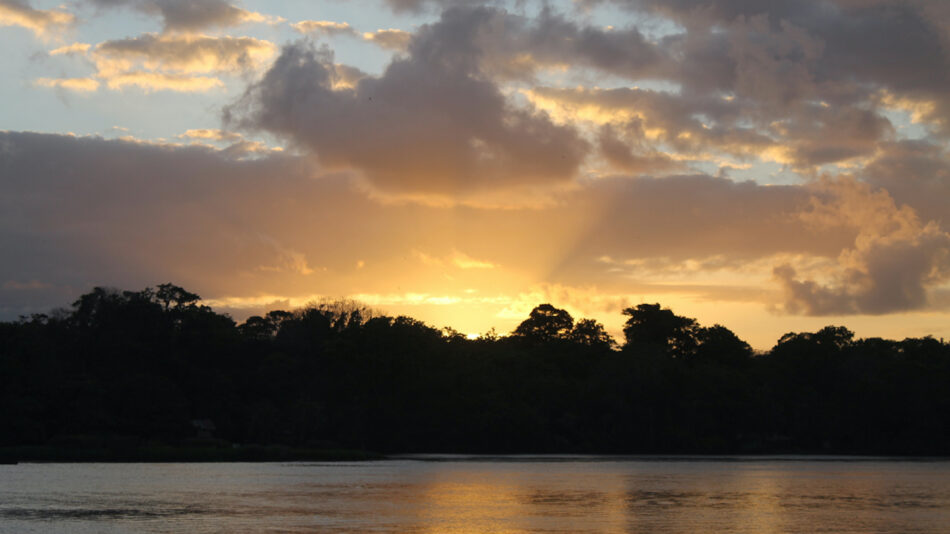 See The Jaw-dropping Views of Machu Picchu
Seeing the incredible sight that is Machu Picchu is one of the most sought-after experiences for avid travellers. You can look at pictures all day but nothing compares to the feeling you get when you see this historic spot IRL. The UNESCO World Heritage Site was built around 1450, at the height of the Incan Empire, and guided walks will teach you all the history you need to know before you grab your camera and go explore on your own. If you love hiking, you can do the Inca or Salkantay Trail to get to the top. Not your thang? Just hop on the train!
Do it all on Peru Panorama.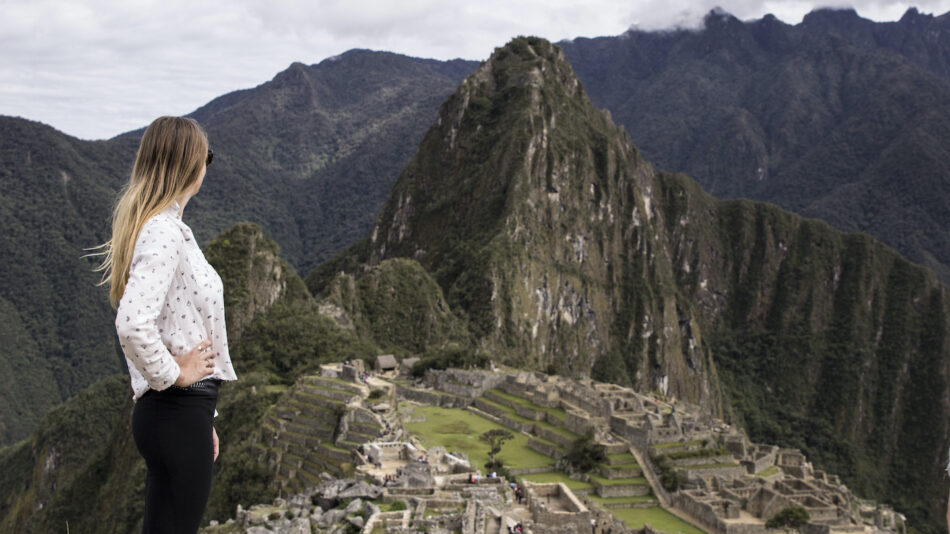 Challenge Yourself & Surf in Byron Bay
To all the bohemian babes and gents, you've just stumbled across your ultimate revenge travel destination… Byron Bay. This popular surfing spot has chill vibes and you can – no surprise – also learn how to surf. Take a lesson and try it out for yourself, or sit back and watch the surfers who know what they're doing work magic on the waves. Byron Bay's bohemian lifestyle is a spot to relax, sit back and soak in some sun while surfing some of the world's most famous waves. Don't forget to follow this with a refreshing local pint or ice cold soda to round off the day!
Take a surf lesson in Byron Bay on Beaches & Reefs.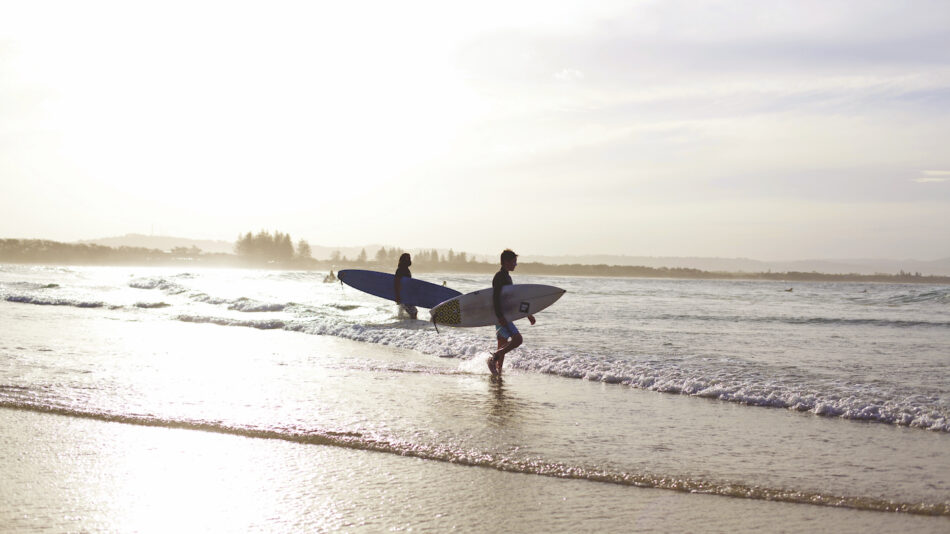 Bungy or Skydive In New Zealand
We've all got serious pent-up adrenaline after the past year and some of us are literally bursting with energy. If that's the case for you, the best way to seek revenge with travel is probably bungy jumping and skydiving. We're all about doing it big though: in New Zealand, the adrenaline capital of the world! New Zealand has countless adrenaline-pumping activities to choose from, and the country is famous for it. While you do this, not only will that adrenaline rush feel liberating, you'll take in outrageous views along the way.
Feeling brave enough? You can do it all on the Kiwiana Panorama trip.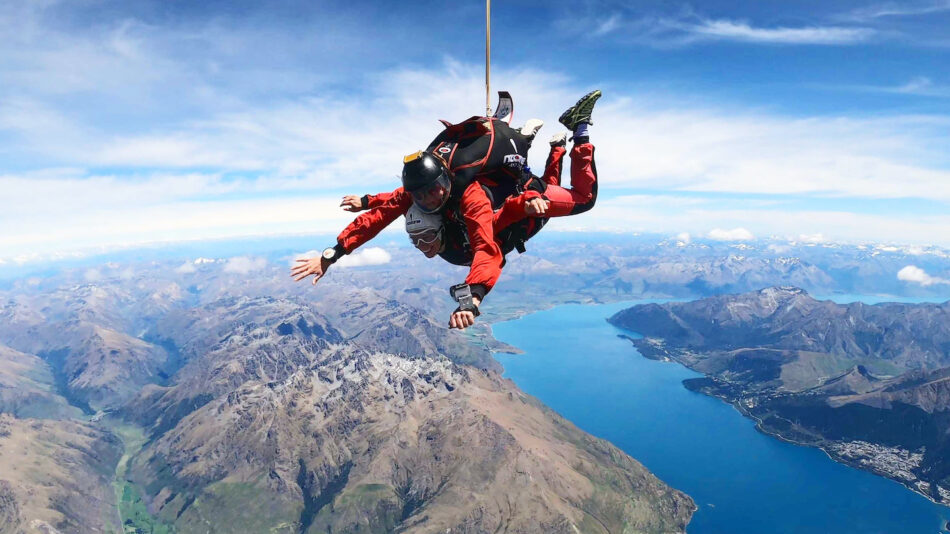 Catch a glimpse of wildlife in Kruger National Park
You could say that one of the most talked about national parks in the world is Kruger, and for good reason. This national park located in South Africa sprawls across nearly 20,000 kms of vast land. Kruger National Park is the home to some of the most incredible animals, including the 'bucket-list' Big Five. Here, you might get lucky enough to see them all in their natural habitat while you silently watch on from the sidelines. 
Visit Kruger National Park on Cape, Safari & Falls.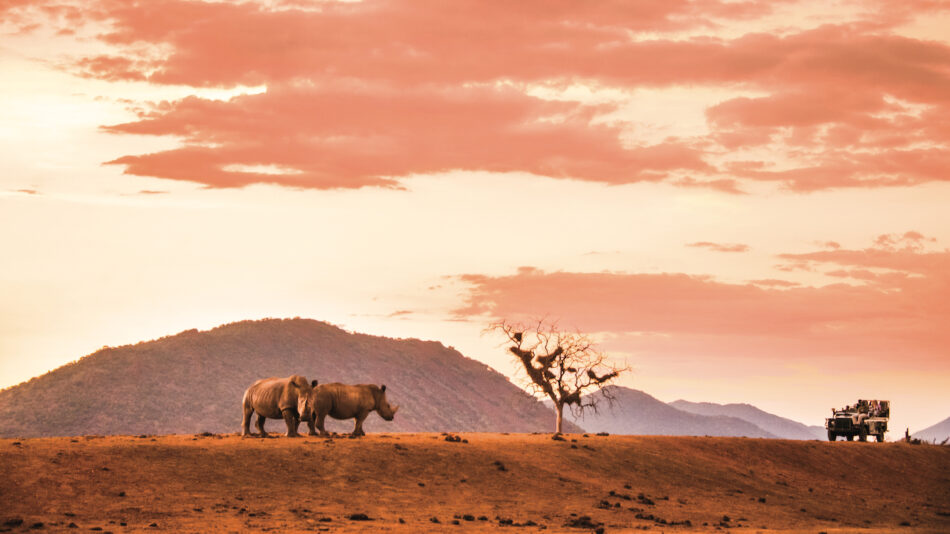 See the Pyramids of Giza in Egypt
Check off one of the Seven Ancient Wonders of the World: the mind-blowing Pyramids of Giza. These 4,600 year old sights will have your head spinning all day when you learn about the history. Plus, you'll get to see the true magnitude of them IRL. They're the oldest and largest of the three so you can only begin to imagine what it was like to build these pieces. Remember to put your camera down though and soak it in; these grand pyramids are a vision you'll want to lock in your memory forever. Seriously – the photos never do them justice!
If the Pyramids are on your bucket list, you can see them on Egypt & The Nile.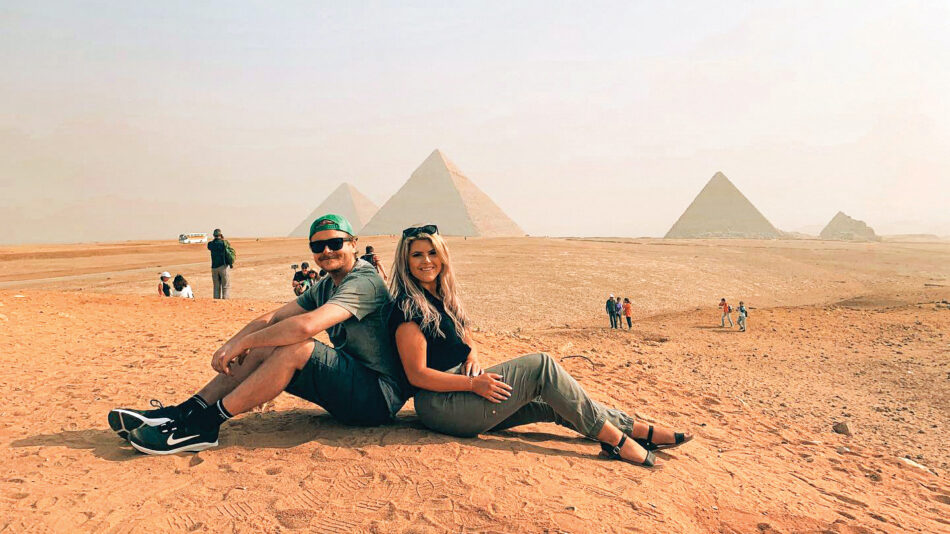 Learn How To Make Authentic Thai Food
If you love Thai food and always wanted to learn how to make it (not just using Pinterest, of course) then add this to your revenge travel list! Taking a cooking class in Thailand will give you all the secrets that you've been missing in the eats you make at home. Additionally, you'll meet the locals and learn about more than just the food. This travel experience is perfect for an adventurous foodie who's keen to find out more about the culture behind the dishes they love.
Do a Thai cooking class on Total Thailand.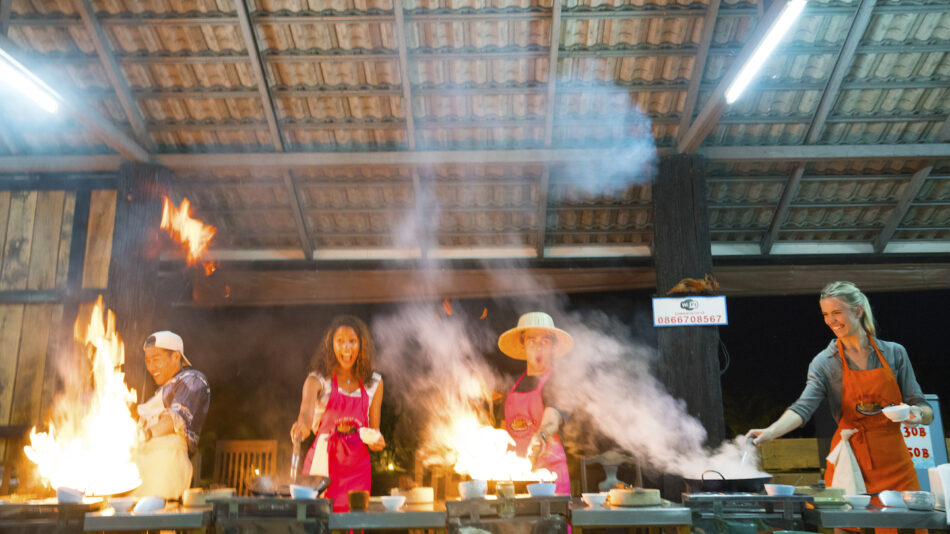 Experience A Traditional Ryokan Guesthouse
When you're visiting Japan, you'll want to get a true, authentic experience; whether it's food you're eating, the places you're visiting or, of course, where you're staying. A traditional Japanese style ryokan guesthouse is the best way to do this. Ryokans are more than just a place to lay your head at night. You'll experience the true Japanese hospitality and lifestyle whilst you taste local cuisine and relax. If you've never tried this before, we really recommend you do – it'll cement itself as a firm favourite for places to stay each time you visit.
Spend a night on the Japan Unrivalled trip.