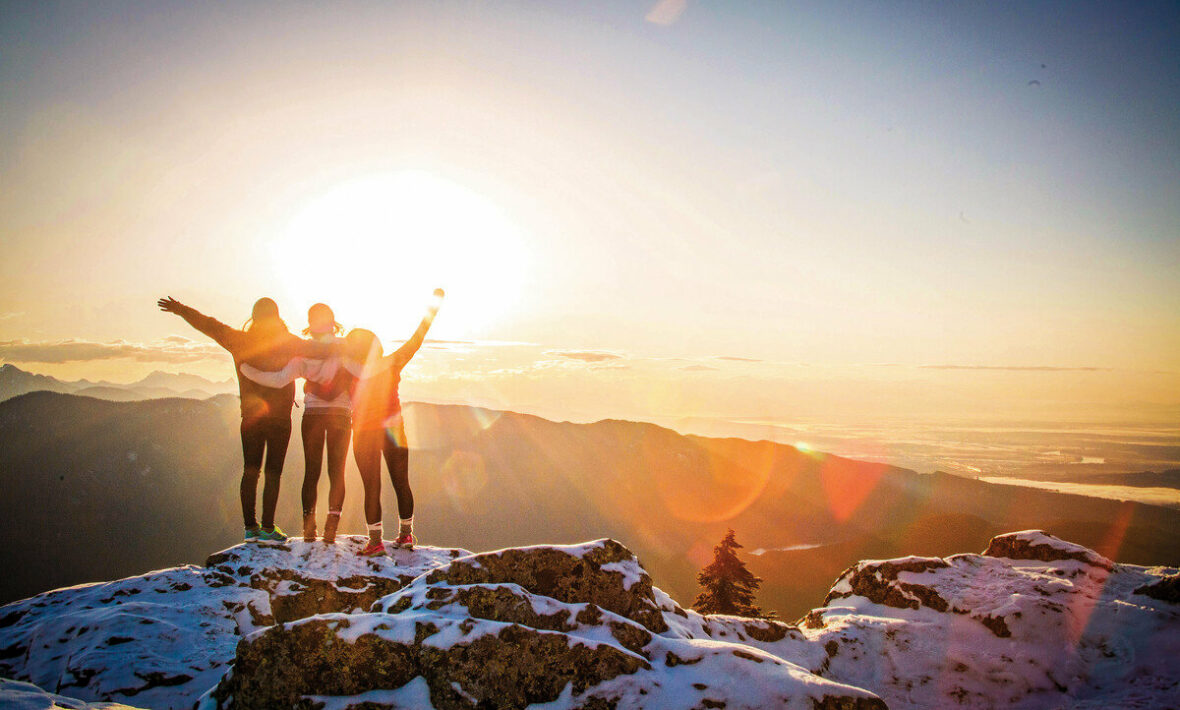 While wellness breaks, solo travel and single destination trips were definitely big travel trends that stood out in 2022, for 2023 we're seeing a surge in group bookings, sustainable travel, a greater need for human connection, local experiences, and big bucket list trips.
For Contiki, the number one youth travel company in the world, the bookings for 2023 already reveal some interesting travel trends:
Domestic is off the cards and this time it's all about Europe, beaches and exploring new destinations.

The most popular destinations so far are Greece, Croatia, Thailand, Egypt, Ireland, Iceland, and Costa Rica.

The most popular time period, especially with U.S. consumers, seems to be June- July, with the biggest peak since the pandemic.

7-14 days is the sweet spot for U.S. travellers

Australians are into longer trips

Group bookings outnumber solo bookings
Here are some of the most important travel trend predictions for this year:
1. Bucket list travel
With airlines returning to normal and more countries relaxing their travel restrictions (e.g. China has now opened their borders for tourists for the first time in three years), 2023 is looking to be the year for bucket list adventures. Travelers can finally realize their travel ambitions the way they've envisaged them, without having to compromise on duration or which experiences to choose from.
Emily Rasch, Contiki's North America Trip Manager says: "I think people will return to the bucket list items they've been dreaming about for 3 years. People will find the money to do the things they aren't sure they'll get to do if we ever see another global shutdown."
Natasha Lawrence, Commercial and Product Development Director at Contiki, also doubles down on this by saying: "The prevailing sense is that travel has been and could be taken away from us, so 2023 is the opportunity to make it count."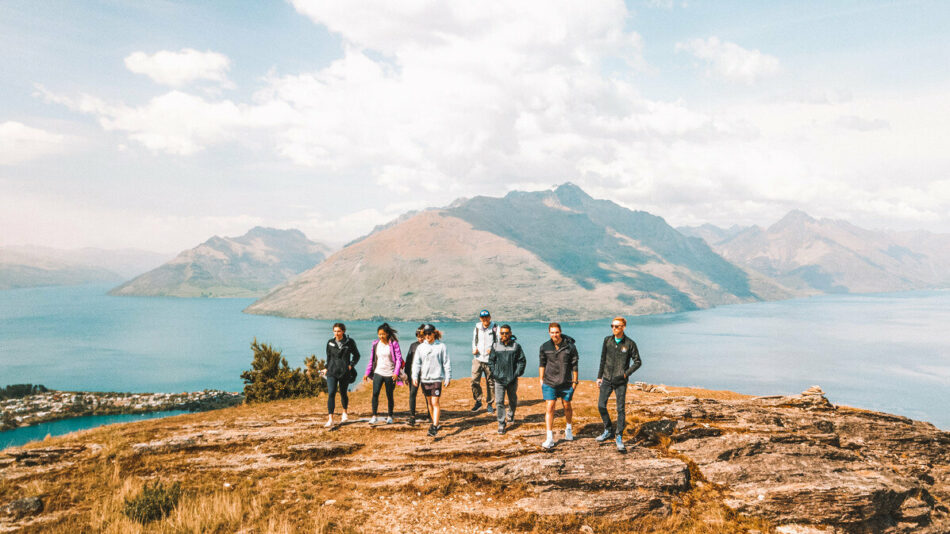 Image source:Contiki
2. Sustainable travel
Travelers everywhere are now recognizing the need to protect our planet and so they're looking at ways in which they can reduce their carbon footprint while traveling and are holding travel companies accountable too.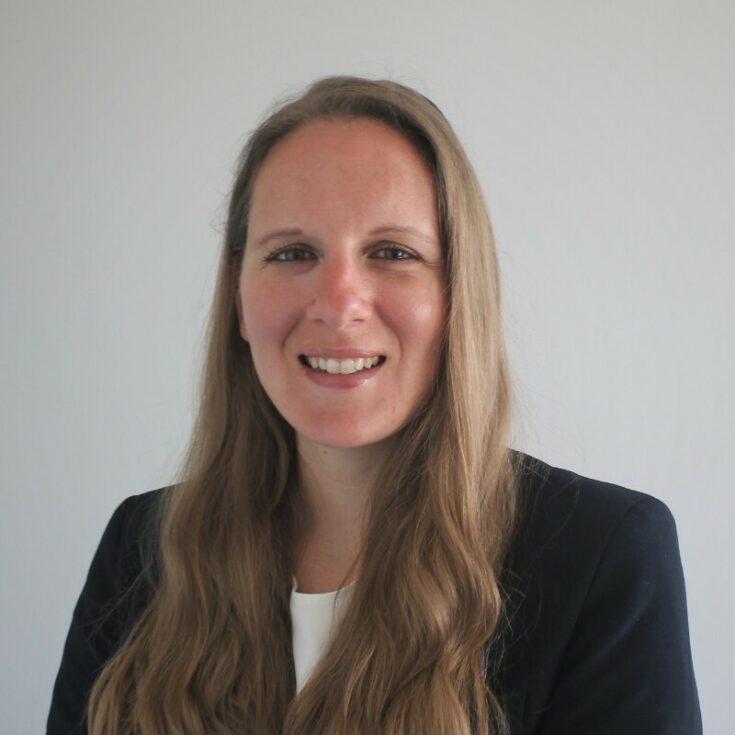 Tasha Hayes, Operations Director & Sustainability Officer at Contiki says "With climate warming firmly in the spotlight and travel rebounding to pre pandemic levels we see that travellers are demanding more from tour operators and hotels. Experiential travel has been a priority for Contiki travellers for some time and we expect this trend to continue into 2023 and beyond.
More than ever they are seeking out authentic experiences and demand to be taken off the well-trodden tourist trail. Whilst 2020 presented a harsh pause for the world, it also demonstrated that both urban and natural environments had the ability to regenerate.
The hope that things can and will get better is exactly what Contiki aged travellers needed to experience to encourage sustainability to be an essential consideration in their everyday lives, particularly when it comes to travel. As greenwashing becomes easier to spot, savvy travellers will look to spend their money with companies doing the right thing."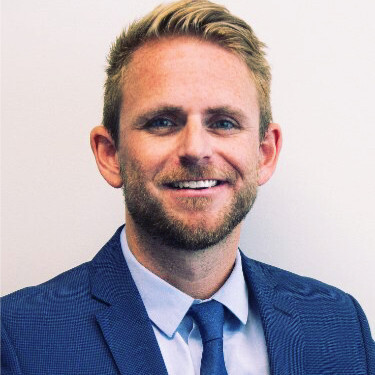 Adam Armstrong, Contiki's CEO says: "Contiki is taking a big leap forward in 2023, as we closed out 2022 by announcing our goal to achieve net zero. Our parent company, TTC, has become the first tour operator with validated net zero targets, which is incredible news for travel. In the last few years we have focused on reducing food waste at Contiki special stays, as well as introducing renewable energy, all of our special stays are now run 100% on renewable energy.
Looking ahead, we're focusing heavily on how to reduce the carbon footprint of our trips. In the first half of 2023 we will complete measurements on every single Contiki trip through our new carbon measurement tool, created to enable our teams to build in low carbon options and see what that does to the overall footprint.

What's exciting is the way that low carbon is increasingly being woven into how the brand works – it's the only way forward!"
The focus on sustainable travel also translates into plant-based eating and a sustained interest to have more vegan options available throughout the whole duration of a trip, a direction that has been embraced both by restaurants / eateries, as well as by accommodation providers and tour operators.
Rebecca Gade Sawicki, Creator of Veggies Abroad, states that plant-based eating will impact travel options even more in 2023. "A recent study revealed that 42% of consumers worldwide believe that over the next ten years, most people will be eating a plant-based option over a meat option. This isn't a trend that is isolated to our choices in our homes but also when traveling. Aside from restaurants having options, it is becoming more common for hotels, wineries, tour companies, etc., to promote the availability of plant-based (or options produced without animal products – wine, toiletries) options. This also plays into sustainability — at least 15% of greenhouse gases are attributed to animal agriculture. Consumers are concerned about what's on their plate and its impact on the planet."
3. Young travelers leading the way
According to travel agency network Virtuoso, the 18-34 age group averaged 2.2 more international trips in the past year than the 65+ age group and 1.3 more domestic trips.
Adam Armstrong, Contiki's CEO says "Young people are travelling more than others – youth were arguably the quickest to recover and all of the surveys are showing that the 18-35 demo took proportionally more trips in 2022 than those in older age groups. We expect that to continue into 2023, albeit the older demo will play a strong catchup game. (Luxury was also strong to rebound: youth and luxury the two big ones, then everything in between was slower)"
4. Longer trips are back
For Contiki travelers, longer trips are hugely popular in 2023. Armstrong states:"We saw the resurgence of really long trips this year (e.g. Ultimate European), which frankly had been on the decline pre-pandemic. People trading up to spend longer away, maybe also justifying the higher-than-normal airfares by having a longer trip (spreading the airfare over more days?)"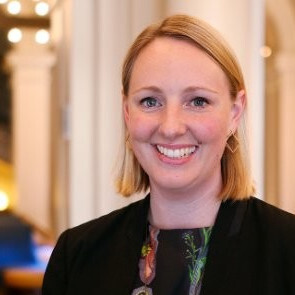 Natasha Lawrence, Commercial and Product Development Director at Contiki says "The one travel trend that I think will shape 2023 is the desire to travel long haul and for a long time. 2022 was full of travellers getting back and confident on the road. The biggest destinations for us this year have been short to medium trips – for example Australians into New Zealand, Americans going south and exploring South America and Brits to Europe. 
Business on the books for 2023 looks bigger and further afield. The number of travellers that have booked Europe trips is already up 30% on our 2019 numbers, and this is being driven by travellers from Australia and the USA.
Our average length of trip has also increased, pre-pandemic it was around 10 days right now for next year it's at two weeks.
[…] I think playing into this is also a concern about the rising cost of flights and air, therefore if you are going to take a long haul flight you want to spend more time in the destination at the other end."
5. Resurgence of multi-country trips
For Contiki travelers, Europe multi-country trips are all the rage this year. Young people are eager to get back on the road and explore as much as possible all in one go, which is why multi-country trips like European Magic and European Discovery, where you get to see 8-9 different countries in less than two weeks, have seen big increases in popularity.
As Adam Armstrong says, "during the pandemic people were more cautious about crossing borders so tended to stay within one (e.g. Greek Island Hopping). Now that it's easy to cross borders, the multi-country trip is rock-and-rolling again."
6. Social travel
Social travel continues to rise and will be one of the most significant travel trends in 2023. In the recent period Contiki has seen a 10% increase in multiple bookings vs solo bookings compared to pre-pandemic levels. This tells us that young people are looking to connect with friends a lot more, share meaningful experiences with them and see the world in a more social way than before. The need for human connection seems to have accentuated.
Natasha Lawrence: "We all know travel is best shared and experienced with others. This generation has missed countless celebrations, whether it be significant birthdays, graduations, finishing school or similar, Gen Z want to make up for lost time spent together and get travelling.
I think social travel is back in a big way, we have seen increasing numbers of small groups of 2 to 5 friends booking together onto one trip. At the same time we have seen increased numbers of school or university groups booking a departure for themselves only, for a class or group get-together.
Another trend to back this up is the popularity of hostel trips for next year – we have a number of trips that stay in some of the best and coolest hostels across the world. These trips usually sleep in dorms of up to 6 people. They were less popular before the pandemic and not popular at all during but for 2023 this travel style looks to be back as people want to spend their time in social and community driven spaces."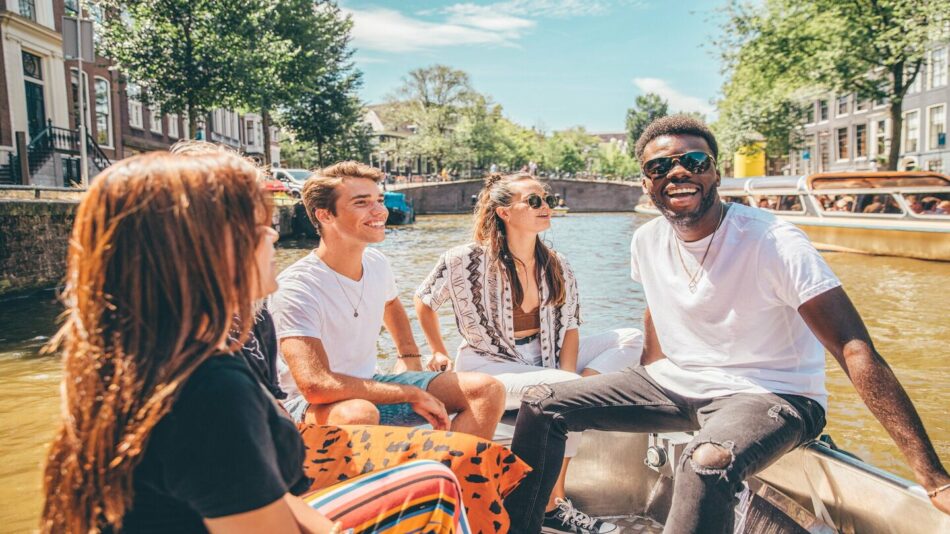 Image source:Contiki
7. Pop-culture travel and musical pilgrimages
According to a survey conducted by Expedia, ⅔ of global travelers have considered booking a trip to a destination inspired by a TV show or movie they've watched. With streaming services on the rise, we can only expect this trend to continue in 2023.
We've already seen the travel industry responding to the popularity of shows like Bridgerton and Emily and Paris by creating personalized trips or itineraries, which were met with huge enthusiasm by fans, so this will most likely continue in the near future.
Additionally, in the post-pandemic world grassroots musical scenes and cultures are a huge draw for travellers looking for more authentic experiences than can be found on TikTok. Colombia (home to hundreds of genres of folk music) even released a white paper suggesting that music tourism is the new gastronomy.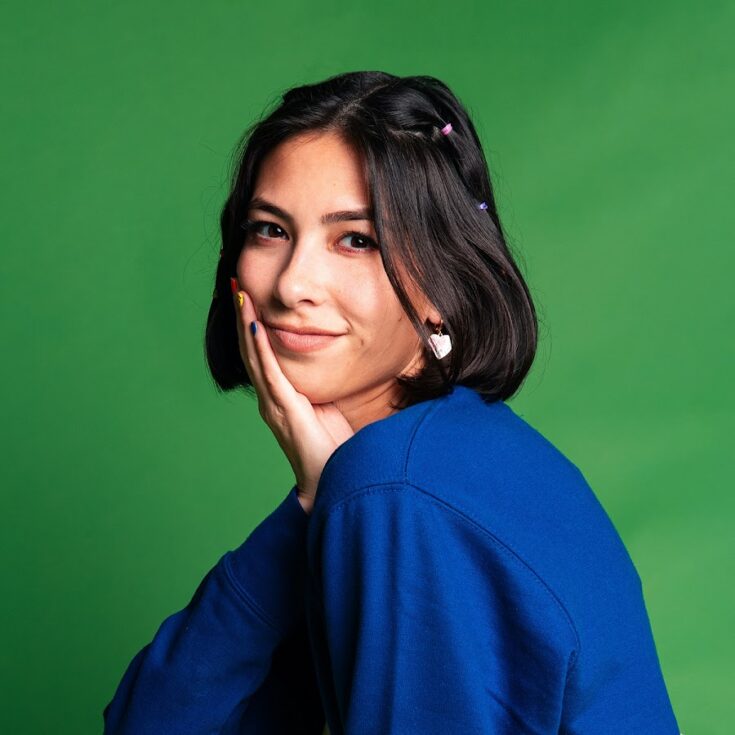 Nashville musician and TikTok superstar Brooke Alexx spoke to us about the musical pilgrimage trend in 2023. She firmly believes that Nashville is "one of the best places to discover new artists before they break", and that "you can find live music of all genres there."

She also believes that Israel has one of the "most underrated music scenes in the world" for anyone looking for some hidden musical gems in 2023, with some "incredible pop music" being produced there.
And as for her dream world musical travel tour? "When I play Madison Square Garden, I'll know I've made it. Hollywood Bowl, Red Rocks, Wembley Stadium, and Tokyo Dome all on the list as well."
8. Local experiences
In a survey conducted by Hilton, it was revealed that 49% of respondents are looking to be immersed in local cultures and products while traveling in 2023.
Natasha Lawrence states: "Our travellers are looking for meaningful and quirky travel experiences. They want to explore the world purposefully, support locals and feel immersed in the culture. This remains true pre-and post-pandemic so the search for the most authentic travel experiences continues.
Our role is to bring the best of the destinations that we visit to life through engaging experiences. We source these very carefully all over the world and work with long-standing partners who we think really show the best of a city or place. Whether it be our Patisserie Walking Tour in Paris, where we get up at 6 o'clock in the morning and meet the bakers of the city who explain the perfect croissant or a Vespa Tour through the small streets and alleyways of Chiang Mai during which the travellers see iconic street and monuments between food stops at family restaurants. These are the types of travel experiences that our travellers are looking for, the ones that you can't find easily available on TripAdvisor, Get your Guide or similar."
This is especially true for Gen Z'ers, as explained by one of Contiki's Asia Trip Managers, Jasmine Coombs: "Gen Z'ers have a passion to understand the world. Not just Gen Z but people today want to understand people from different backgrounds better than ever before. Maybe it's just my social feed but I am seeing a lot of positive things regarding inclusivity and connection with other cultures. I think this could be the fuel for some really magical travel experiences."
9. Budget travel
With inflation impacting all major economies, the tourism industry will certainly see some changes as a result of this. One of them will be that travelers will be less spontaneous and probably plan and book more in advance than they would do in previous years, so that they can compare and pick the right offer for their travel budget.
Adam Armstrong, Contiki's CEO says: "It's going to be more expensive in a lot of places in 2023, best to book early to snag the cheapest deal."
Another change that will happen as a result of this is we'll see travelers opting for budget accommodations more than in previous years. Lauren Gonzales, Principal, L&L Hospitality, says 'We'll see travelers considering lower cost options in 2023 like hostels and limited service hotels that cut out superfluous amenities. We saw this a lot during the recession following 2008. A lot of travelers who might have otherwise considered more expensive hotel options expanded their searches to different types of accommodations.
10. Remote and hybrid work continues to change the travel landscape
Looking at the current work landscape, it's safe to say that the days of everyone going to the office 5 days a week are long gone. Gallup predicts that fully remote work arrangements will nearly triple compared to 2019 and hybrid work is expected to further increase beyond 2022.
This will have a positive impact on the tourism industry, as it will allow for easier opportunities to join group trips in destinations that were otherwise difficult to reach because of work restrictions.
Contiki's CEO, Adam Armstrong, also iterates this point by adding: "Hybrid working fits us perfectly – with employers offering more flexible working (times, locations) this plays into our laps as holiday operators, seeing especially Gen Z'ers blend their work & play."
As Rax Seun, Founder of NomadsUnveiled, states: "The combination of travel and remote work will continue to proliferate in the travel space. There will be more businesses (or modifications in businesses) catering towards this group, such as coliving spaces, hostels/hotels with better coworking facilities, and experience retreats that combine business and travel experiences."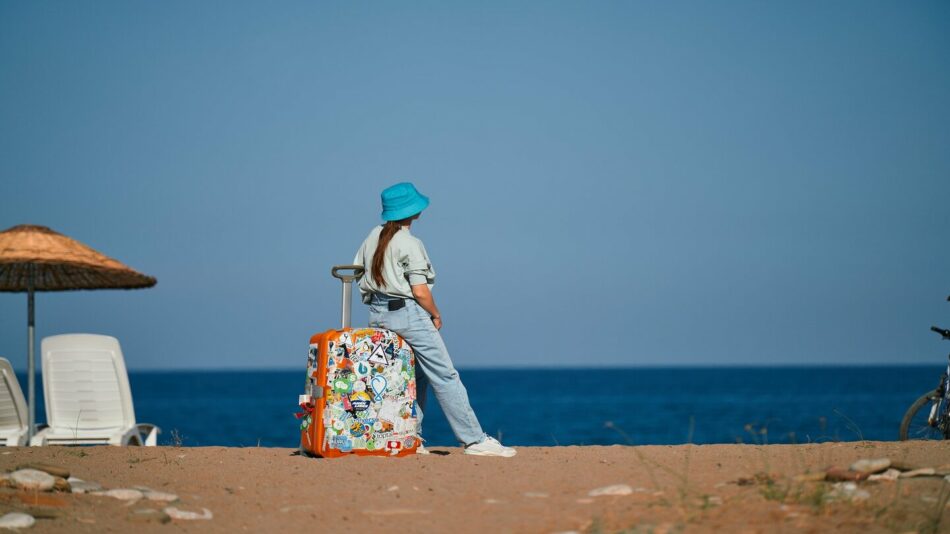 Image source:Anastasia Nelen on Unsplash
11. Virtual travel
With the Metaverse feeding into an already growing appetite for immersive virtual experiences, we see this playing a much bigger role in tourism in 2023 and the years that will follow.
In a survey conducted by booking.com, 32% of respondents revealed that they would be more likely to travel to a new place they wouldn't have previously considered if they virtually experienced it beforehand.