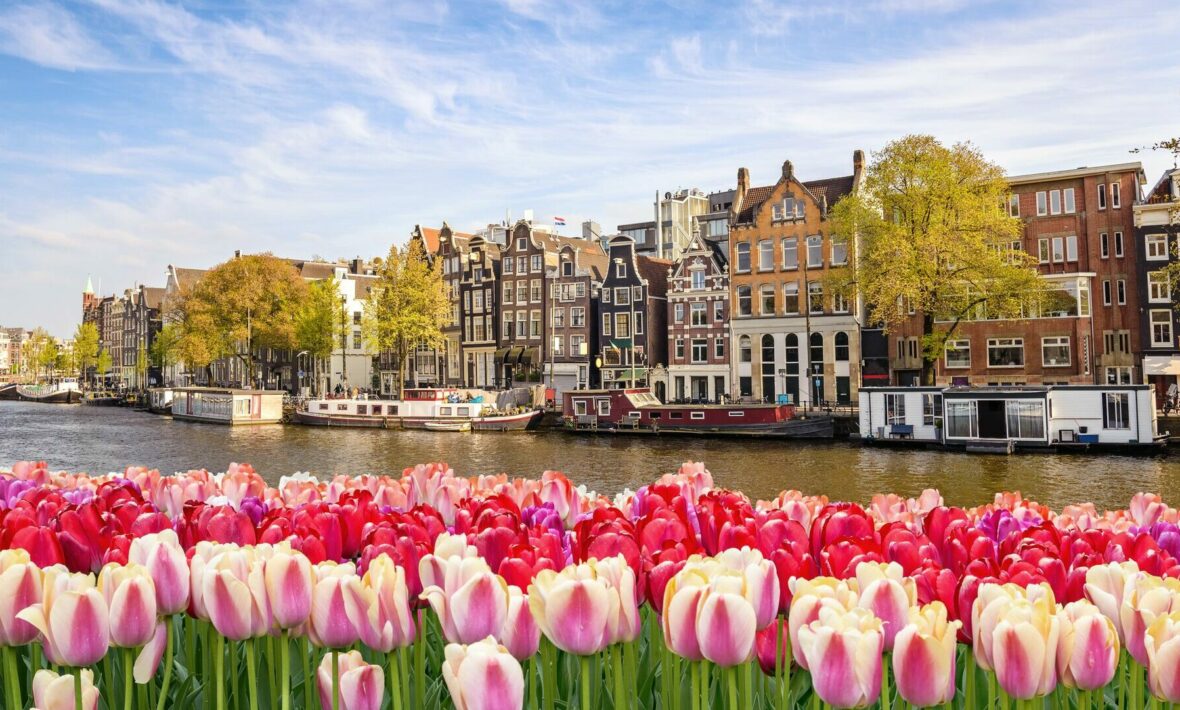 Budding flowers, lengthening days, and the smell of change in the air: it can only mean spring! The season of renewal has long been a favourite of poets and painters, but it's also an ideal time to dust off the passport and explore new destinations. When it comes to the best places to visit in spring, the options are endless, but there are definitely some special spots that simply demand to be seen at this time of year. Check out our list of the 21 best places to visit in Spring below!
Scotland
Winters are dark in Scotland, but when spring comes out the country's unique natural beauty is there for all to see. It's not just colourful flower blooms and green mountain scenescapes to enjoy on your Spring travels to this nation, though. You can check out the cobblestone streets of Edinburgh shining delightfully in the newly resurgent sun, or dive into Glasgow's thriving cultural scene in the ever-expanding daylight.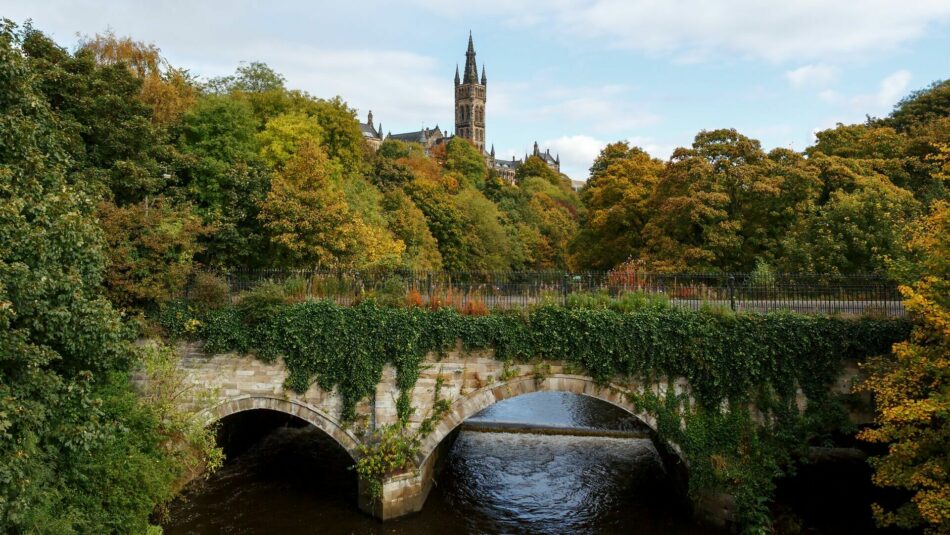 Image source:Contiki
California
White sand beaches in Santa Barbara, whale watching in San Diego, and the apricity of a fresh spring day in San Francisco: this season is the perfect time to visit California. The vast coastal state flourishes in spring, whether you're checking out the wildflowers in the North, or partying in the desert at Coachella. With gorgeous food and wine to indulge in, as well as a great combination of city fun and natural highlights, California is without a doubt one of the best places to visit in Spring.
Japan
Spring is the ideal time to visit Japan for a number of reasons, but the most famous (and rightfully so) is that it's cherry blossom season. Over the course of a few weeks the beautiful blooms burst into life, beginning in the country's milder south until even the northernmost island is covered in colour. Outside of this glorious natural phenomenon Japan is a dream destination anyway, whether it's thanks to its incredible culinary culture, or its startling blend of history and modernity.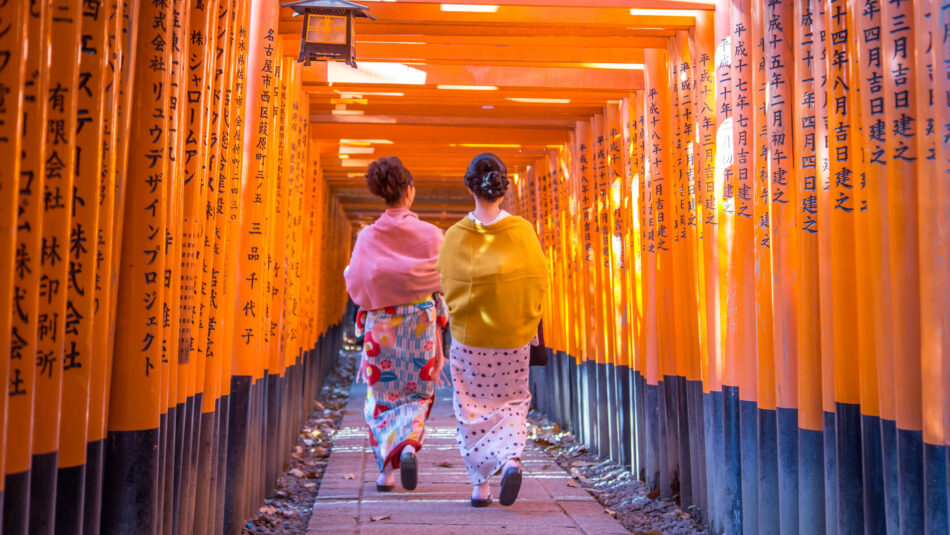 Image source:Contiki
Greece
The Greek islands are a paradise, but in spring there's something even more special about them. Perhaps it's the way the smell of sea spray fuses with the newly born plants that are adding splashes of colour to the landscape. Or, maybe it's the fact the sun hits just the right temperature, unlike the searing heat of summer. All we know is spring is a great time to explore this ancient country and its ruins, as well as luxuriate in its stunning natural beauty.
Croatia
The Roman emperors lived lives of pleasure that many of us couldn't begin to comprehend, so the fact they saw Croatia as a place to holiday shows why it's worth visiting. The mainland has its charm, but the islands that dot the Dalmatian Sea are perfect for an island hopping trip. You can immerse yourself in fields of leather, check out holiday villas that are older than most countries, or even just spend a few days partying on the beach. All we know is Croatia is undoubtedly one of the best places to visit during spring.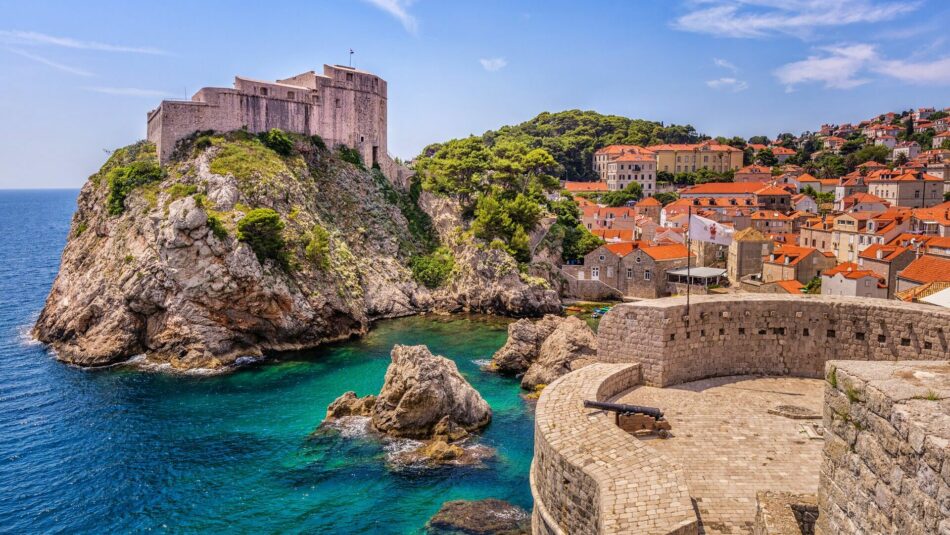 Image source:Contiki
Spain
Spain has a reputation for being one of Europe's premier winter destinations thanks to its favourable climate, but it's also one of the best places to visit in spring. The country has a rich and diverse history, with each region practically being its own nation in terms of traditions and cultures, so it's well worth exploring as much of the landmass as you can. Great beaches, wondrous historical sites, and enough galleries and museums to satisfy the most curious traveller: Spain has everything you could want and more.
Portugal
Whether you're looking to dive into opal seas and relax on sand-swept beaches, eat delicious pole-caught fish alongside friendly strangers, or be wowed by gorgeous architecture, Portugal has it all. Cool capital Lisbon has a thriving arts scene, northern Porto is known for its stunning selection of viewpoints (and lots of tasty Port to try), and the Algarve region is world famous for its paradise-like scenery. Basically, everything you could ask for in a holiday is packed into this small country, making it the perfect place to spend your spring.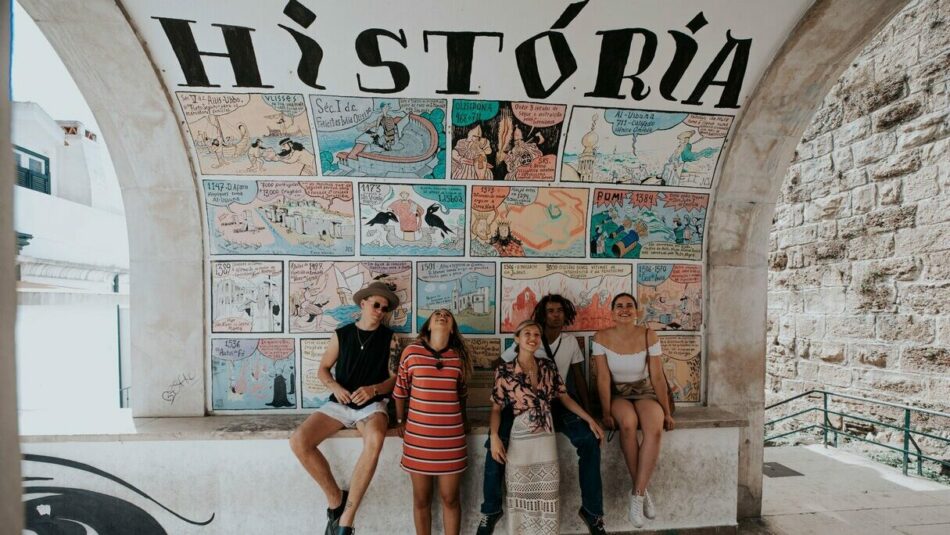 Image source:Contiki
Ireland
The Emerald Isle is an astoundingly fun place to visit any time of year. However, the fact that their most famous day of national celebration, St Patrick's Day, takes place in March makes Ireland one of the best places to visit in spring in the entire world. Add in the renewed green fields that sweep across the nation, as well as the sparkling sun breathing life into the beautiful old cities that make up this country, and you have a must-visit spring destination.
Italy
Good weather, iconic historical structures and artworks, and one of the most beloved cuisines in the world: Italy is a perfect destination at any time of year, but in spring things kick up a notch. The bustling cities are kissed by the sun but haven't yet become the cauldrons they do in summer, the beautiful countryside flourishes with new life and fresh ingredients, and the famous sites aren't quite as full as they are in peak tourist season. What's not to love?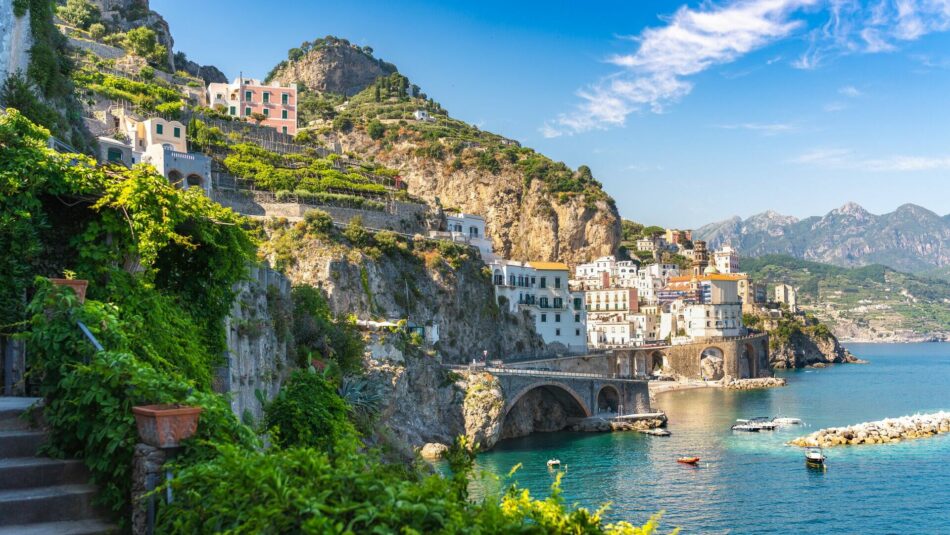 Image source:Contiki
Zion National Park
The US has a lot going for it as a destination, but its world famous national parks are certainly up there when it comes to reasons to visit the States. While there are plenty of brilliant ones to visit, Zion National Park is definitely a special spot, with its otherworldly beauty, hot springs, and unique wildlife. Combine it with a trip to nearby Salt Lake City, and you get one of the best places to visit in spring in all of America.
Vietnam
Spring days in Vietnam are usually dry and sunny, meaning that you can enjoy everything this vast, varied nation has to offer without too much fear of a sudden downpour. And Vietnam really does have a lot to offer, from its excellent food culture to the special scenery that shifts dramatically as you traverse the nation. Serene temples, big nights out in thriving cities, and perfectly preserved nature: Vietnam really is one of the best places to visit in spring.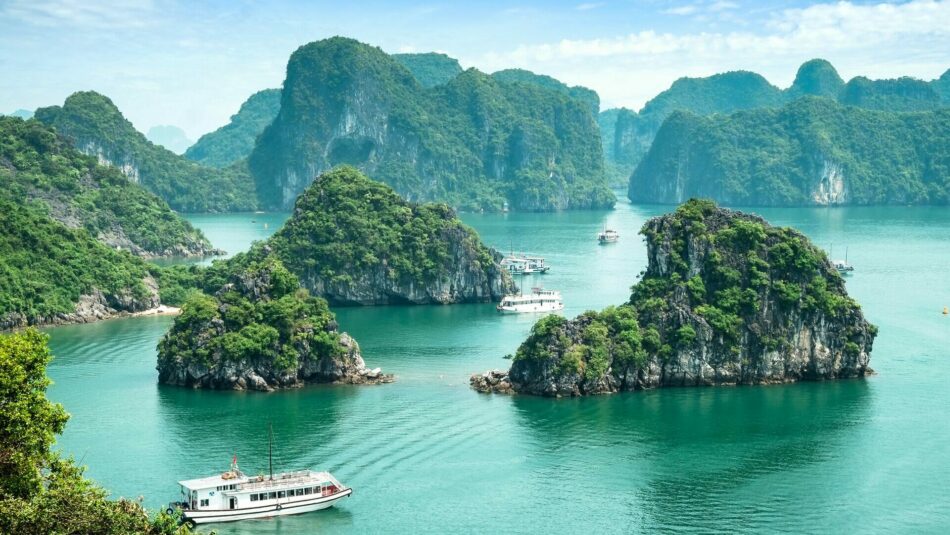 Image source:Contiki
Thailand
Spring means all things new, and in Thailand the season is defined by the New Year festival of Songkran. Much of the nation transforms into a giant water fight, with musical celebrations and street food stalls filling the streets too. While Chiang Mai is known for having the wildest parties, you can enjoy all the festivities from the country's idyllic islands, where you'll also be able to relax by the beach and take some time away from the thrumming crowds. A perfect spring destination.
India
The subcontinent has a draw that other countries simply don't. Mountains, deserts, beaches, and megacities: there's something for everyone in this vast nation, and this is especially true during the gorgeous blooms of spring. At this time of year the natural highlights are at their most gorgeous, and the bustling heat of the cities is mitigated by fresh blooms and cooling winds, meaning you get the best of this already incredible country. A life changing destination.
Image source:Contiki
New Orleans
America's South is bursting with culture, and no place more so than New Orleans. The city is a jubilant party at any point during the year, but in early spring the magic is even more evident thanks to the beautiful chaos of Mardi Gras. If you're looking for an experience like no other then this is a must-visit.
Peru
Situated in the Southern Hemisphere, Peru's spring is during the latter months of the year, which coincidentally is also its dry season. This is why it's the perfect time to visit the South American nation, as you'll be able to enjoy all of its gems in the best weather possible. While the UNESCO World Heritage site Machu Picchu makes a trip here worth it alone, other incredible sites like the Nazca Lines and the northern jungle regions are once-in-a-lifetime experiences too.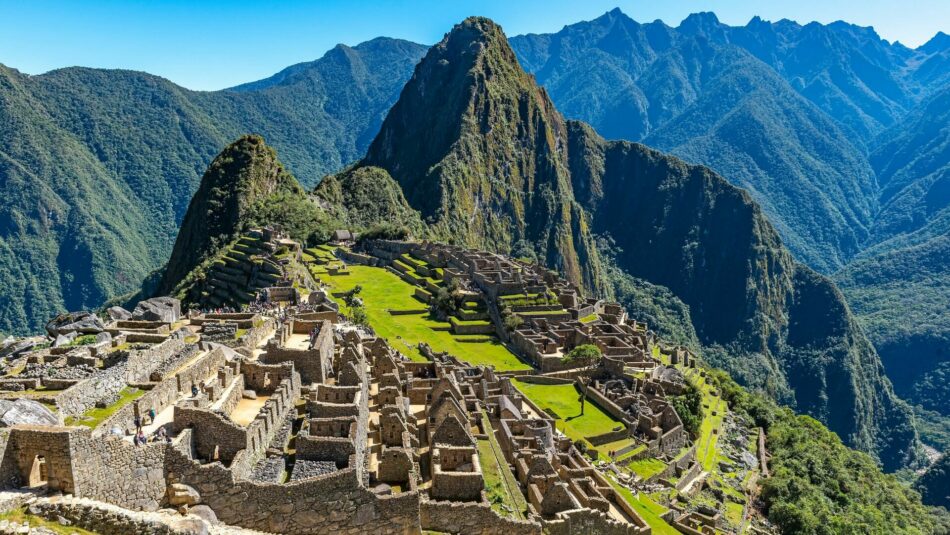 Image source:Contiki
Egypt
A land of many treasures, both natural and manmade, Egypt is a great spring destination for a number of reasons. Naturally, the pyramids are as awe-inspiring as you would imagine, but there's also the chance to check out other lesser-known treasures in Cairo, as well as lounge by the sea on the country's long, beautiful coastline.
Mexico
If you're looking for a classic Spring break destination, then there's nowhere better than Mexico. With that said, this huge, special nation is so much more than a place to party (although it's pretty good at that too). A five-star culinary scene combines with a blend of ancient and more contemporary cultural treasures, as well as gorgeous mountain scenescapes and idyllic beaches. The only question is why haven't you booked your trip yet?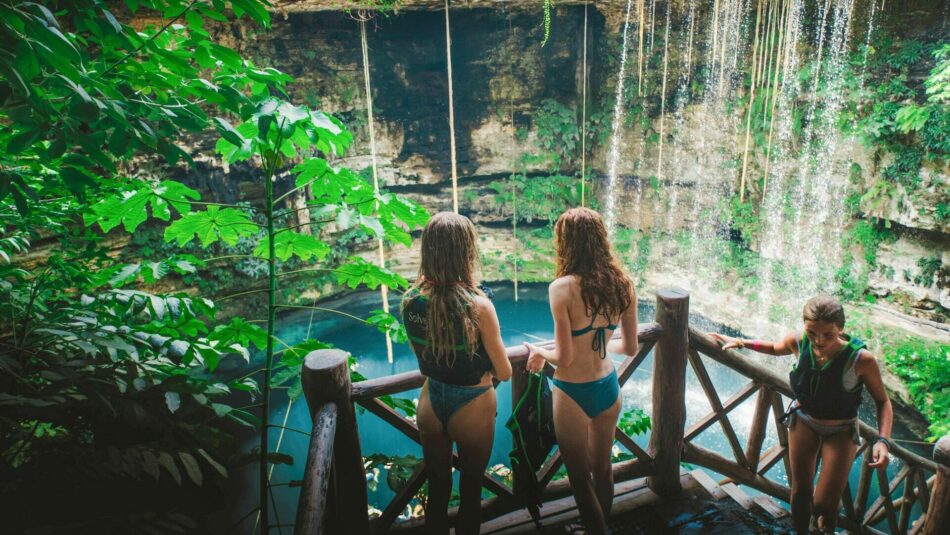 Image source:Contiki
Costa Rica
Is heaven real? We're not sure, but if it is then it probably resembles Costa Rica in spring. The unbelievable, unique nature that makes this Central American nation so beautiful is at its finest during these months, which are also generally drier, making them much better for all sorts of outdoor pursuits. There's so many reasons why this is one of the best places to visit during Spring, so do yourself a favour and discover some!
South Africa
The beginning of spring in South Africa dovetails with the end of the dry season, which makes it the perfect time to visit for a safari. The relative lack of vegetation cover makes it easier to spot animals, and the dried up landscape means creatures tend to congregate around watering holes more, making it the perfect time to tick off some must-see fauna.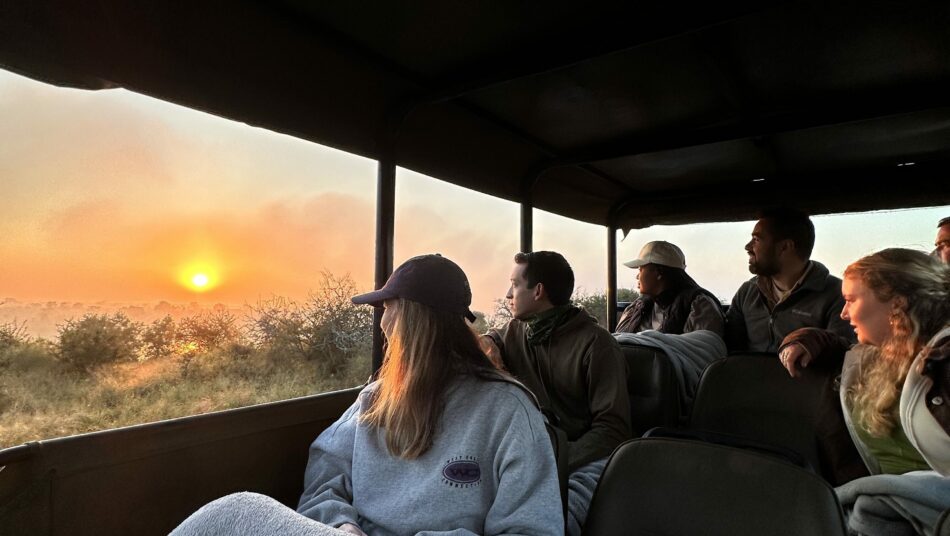 Image source:Contiki
Australia
Classy cities, dreamy beaches, and a vast, otherworldly interior that is begging to be explored: Australia is a special place with charms that can be found nowhere else. After all, in how many places can you swim with sharks, check out art galleries, and go wine tasting at a world class vineyard on the same day? Add in the more temperate weather (except for in the Outback, which is always sizzling during the day), and you have one of the world's best places to visit in Spring.
Morocco
The North African nation is full of delights, from its bustling souks to the plentiful cups of tea offered to you by friendly locals no matter where you are. But in spring it becomes even more of a paradise, as cooling breezes roll across its varied landscape and plant life begins to flourish in its diverse interior. The cities and markets are unmissable, but don't be afraid to check out the rugged nature to complete a truly wonderful trip.