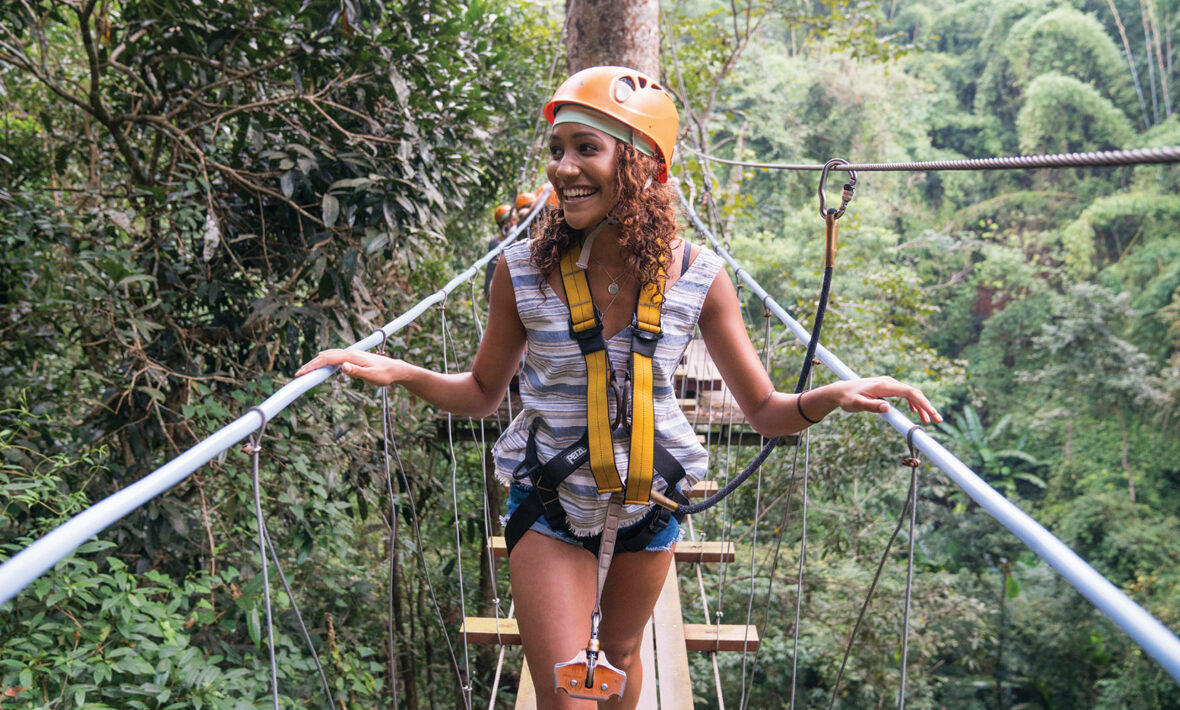 Planning a solo trip is exciting. But it can also be daunting for a first-timer. From big decisions like choosing where to go, to minor details like which travel adapter you're supposed to bring – there's heaps to consider and it's easy to feel overwhelmed. 
But remember – solo travel doesn't necessarily mean travelling alone. It just means you don't have to wait around for your friends at home. That you're ready to open yourself up to new places, people and opportunities. So, to give you a helping hand, here's our guide to planning the dream solo adventure.
Why should I travel solo?
Sure, travelling with friends and family is fun, but everyone should aim to fly solo least once. Not only will you be the master of your own adventures, but you'll get to know who you are and what you're interested in on an even deeper level. It helps you get out of your comfort zone a bit more, and meet people you wouldn't usually interact with if you just travelled with your pals. There's a reason over 60% of Contiki travellers join trips solo. And they usually make friends (or more), for life.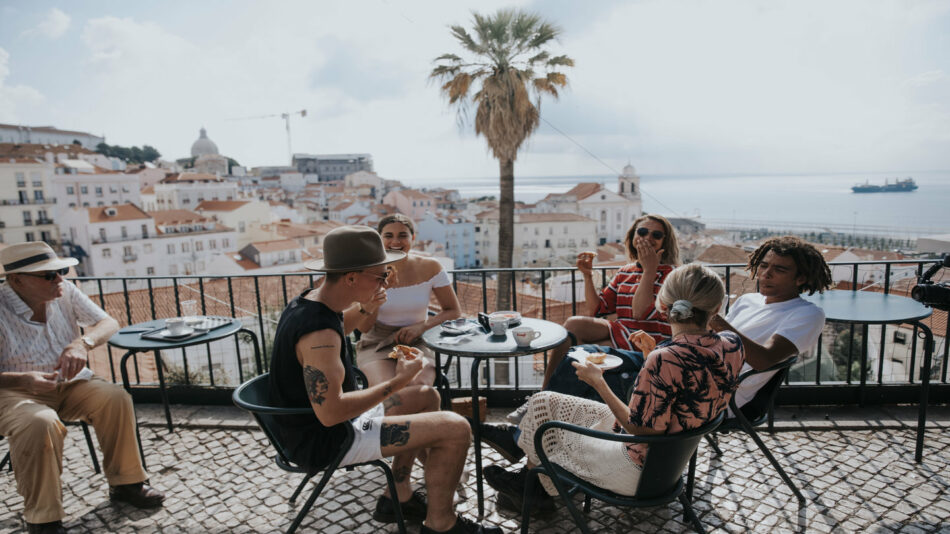 Is solo travel safe?
This is one of the most common questions and the answer is yes, solo travel is safe! If you travel smart and take advice about how to plan your trip (or get a Trip Manager to do it for you), it should go off without a hitch. More on that later…
Where can I travel solo? 
Anywhere! There are so many incredible travel destinations for solo travellers. Just because you're going alone, doesn't mean you should rule places out.   
The Solo Travel Safety Report by WeGoPlaces is a good resource to start planning out your next trip. Factoring in legal reports, the perceptions of locals and the Global Peace Index, this report unveils the best spots for solo travel. Some of the most popular destinations in 2019 included Singapore, Norway, Iceland, Finland, Switzerland, Canada, Indonesia and Denmark.  
Some of our other favourite solo travel destinations also include the USA, France, Italy, Portugal, Thailand, Japan, New Zealand and Australia. Though, there are SO many perfect places to choose from.
It's important to note that you should always keep on top of your government's current travel advice for different regions, as it can change quite quickly. Follow this advice, and do your own research, to find the perfect place to visit.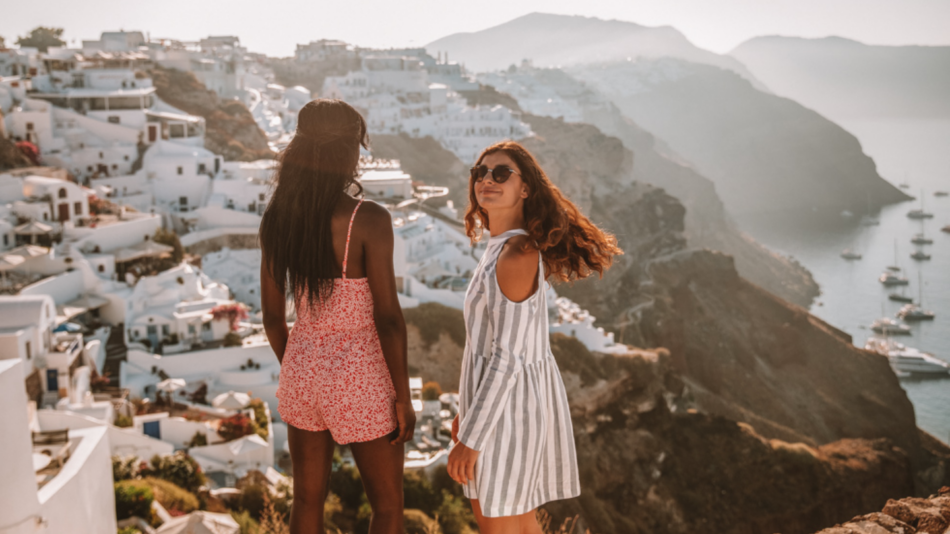 Should I go on a group trip if I'm travelling alone?
While heading out completely on your own can be lots of fun, many solo travellers opt to take group trips for some, or all, of their time away. Trips with Contiki are a fun way to meet like-minded people and explore a new place, with expert trip managers and local guides who know their regions back to front. Plus, it takes away the stress of trying to book your own accommodation and transportation. All you have to do is show up and have the experience of a lifetime!
Which trip should I pick? 
If you're going solo and you're keen to give group trips a go, you can't look past our long list of options at Contiki. But which style of trip should you pick?
If you're keen to cover lots of ground and sample a taste of different regions, our discover trips like European Encounter and LA to the Bay are perfect for you. But if you want to spend time exploring the culture and sites of one region for a longer period of time, you might prefer our in-depth explorer trips like the Best of Spain and Japan Unrivalled.
If you need some inspiration  for where to go, you can even take our quiz to find out what kind of solo traveller you are, and what you ideal trip would be!
View this post on Instagram
How can I stay safe travelling alone?
1. Be prepared
The most important thing for any traveller, solo or in a group, is to be prepared. Yes, we are indeed giving you travel advice from Scar in The Lion King, but the whole "be prepared" thing is really important when it comes to having a safe and enjoyable holiday. Feel like zip lining through the rainforests in Costa Rica? Awesome! What about bungee jumping in New Zealand? Great! Just be prepared and do your research before your vacation. Speak with fellow travellers or local accommodation staff for advice; check out different sites for relevant info and plan out your adventures before setting out in to the unknown. Spontaneity is a key part of travel, but being well-informed about the region and what you're looking to do will help to keep things running smoothly. 
2. Familiarise yourself with local customs
Likewise, be aware of your surroundings and familiarise yourself with local customs or laws. Some countries might have stricter laws and penalties around things you deem 'normal' in your everyday life. This doesn't mean these destinations are unsafe, it just means you need to be aware of your actions.
3. Be smart with your phone
Be wise with your smartphone and download helpful apps like Maps.Me and Google Translate so you can get around with minimal confusion. You can set yourself up on an app like Find my Friends so your loved ones know where you are, or simply share your itinerary with them. If you're posting on social media throughout your trip, be careful with what you choose to give away. Don't post things like current accommodation or upcoming plans on public social profiles. Likewise, when you're talking to people you don't know very well, try not to share too much information.  
3. Stay secure
Protect your important documents, cards and cash as best you can. Leave them locked in your hostel or hotel's lockers and safes if they are provided, or carry them on you in a travel pouch. Before you set off on your adventure remember to take photos of your passport, ID and bank cards and email them to yourself. If something does go wrong, you'll be grateful you have copies.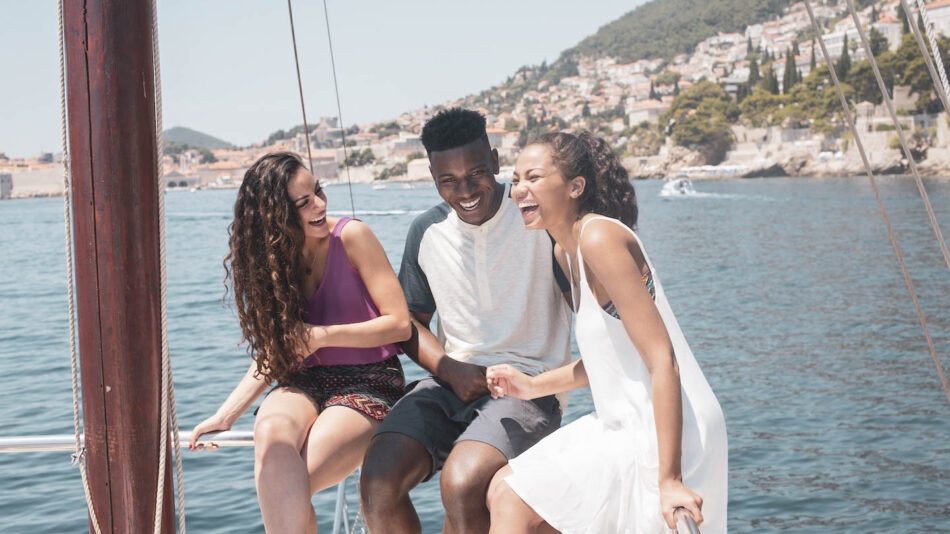 What are the best tips for solo travellers? 
Along with the above safety tips, there are a few other tips that will help you make the most of your solo adventure.
1. Learn a little of the lingo
If you're travelling to a foreign country, try to learn at least a little of the language and download a translation app like Google Translate. It will help you speak to the locals, read menus and signage and you'll have a more relaxed experience. 
2. Register your trip
It's a good idea to register your vacation with your phone provider and bank, who can sometimes shut down credit cards they perceive as stolen when used in another country (and nobody wants that).

3. Make the most of it
Don't sleep on new adventures… literally. Start your day early. We know, we sound like your mother trying to get you out of bed on a Saturday, but it's really important advice. Without your friends around to drag you out the door, it can be easy to spend the morning just hanging around your room. Unless you really need to catch up on some sleep, try to make the most of your days, after all, you've worked hard to save up for this holiday.
4. Step out of your comfort zone
Finally, be open to doing something out of the ordinary! We know there's a lot to consider when trying to have a safe trip, but you still want to have fun. Try new food, talk to new people, try new experiences and you'll walk away from your trip with lifelong memories.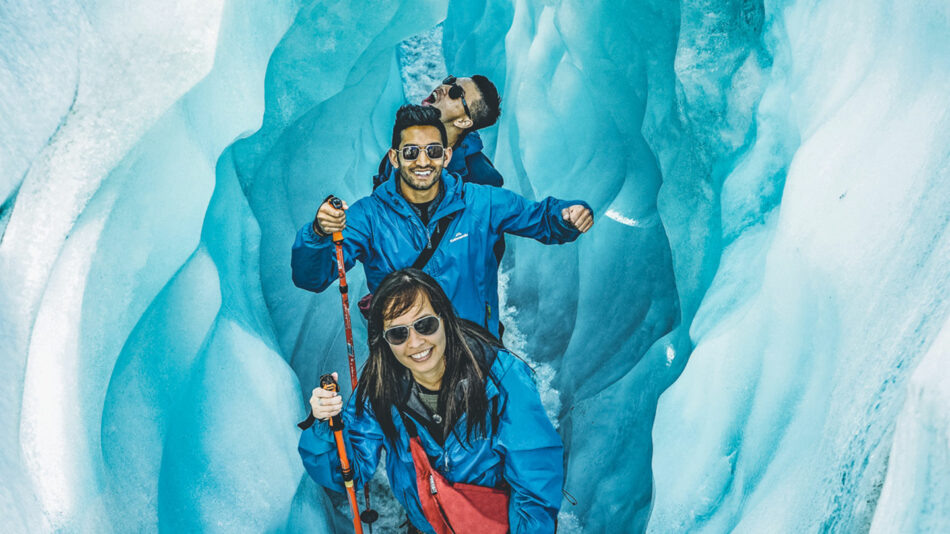 How do I budget for solo travel?
Once you've factored in flights, travel insurance and accommodation you should outline what you want to do with your precious holiday time. If you're a big shopper or plan on doing every possible activity, you may need to budget a little extra.
A good rule of thumb is to budget for $100 per day to spend on food, drinks and added extras. Some days you won't spend this much, other days you'll go over. Hey, it's all about balance!

Speaking with other travellers is a great way to gain insight to daily spending. You can try linking up with others in the Contiki Travel Community Facebook Group. The group is filled with people who love travel and are more than willing to give you their tips and tricks from their own vacations. You can also check out local bars, restaurants and attractions on sites like TripAdvisor to figure out how much these everyday expenses usually cost.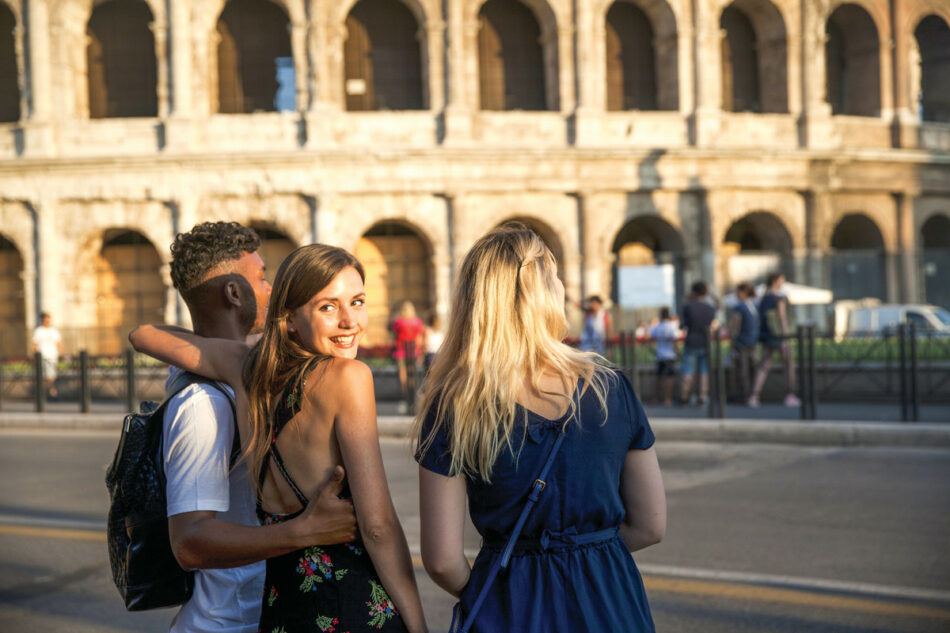 How do I make friends travelling alone?
Making friends can be an awkward undertaking at any age. But don't be scared to put yourself out there and meet some new people. The good thing is, you're not the only one doing it solo and there will be plenty of other people in the same boat!  
Hostel common rooms, day trips, walking tours and other activities are all great places to meet others. If you choose to link up with a Contiki trip, you'll have the opportunity to meet plenty of other solo travellers.
The most important thing is to give everyone a chance and be respectful of any cultural barriers. Be confident in yourself and try not to stress about what others think – we guarantee you'll meet some excellent people who value your friendship! Want more advice? See our guide to making friends on holidays here.
View this post on Instagram
How do I deal with loneliness?
Regardless of how long you've planned to be away if it's your first solo holiday the chances are you'll experience loneliness at some stage. Knowing really is half the battle! If you're prepared to spend some time alone, it won't seem quite as tough when you're on your own.
To help combat loneliness, bring a good book with you, download some fun podcasts or episodes of your favourite TV shows to keep yourself entertained in quiet moments. When you're dining alone, try to embrace your solo status and settle in for people watching!
Most importantly, don't be too hard on yourself. If you have a low moment or feel like crying, just know that it's perfectly normal to feel lonely when you're on your own. Call your friends or family back home, or simply take some time to collect yourself. We also find having some mental health apps to help you through can be really helpful. See our full list of apps you might like to download here.
Though it might be daunting, booking your first solo trip will be a rewarding and life-changing experience. Good times and lifelong memories are waiting for you, so there's no time like the present to start mapping out your first solo travel adventure…Anyone for a Contiki?