17 essential travel hacks to make your next adventure a breeze
Share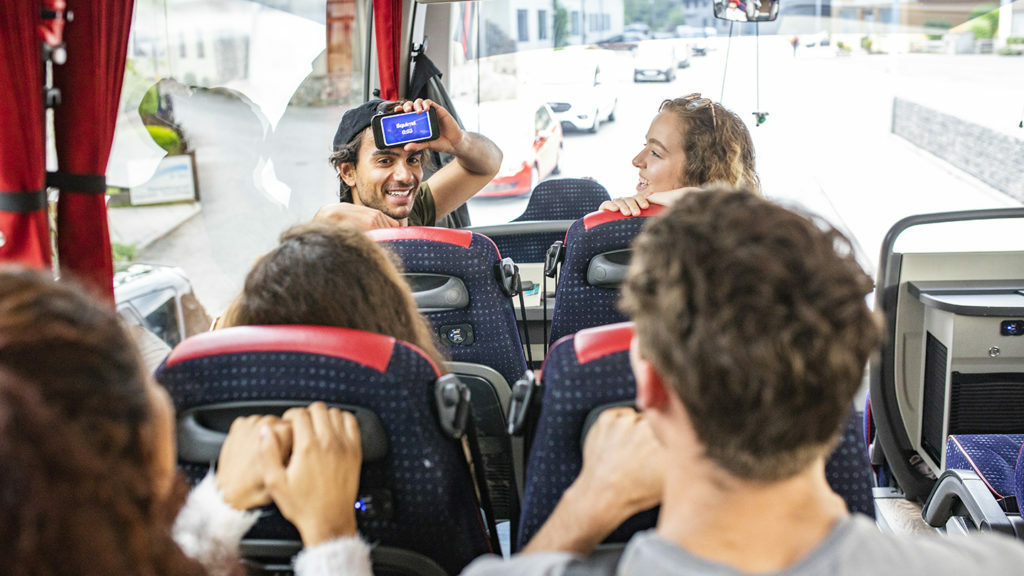 Travel. Alongside love, music, margaritas and the first shower you take after a music festival, it's among the very best things this life has to offer. But like all the best things in life, it has to be earned. That's why Contiki take the stressful parts out of any trip (like booking transport and accom in multiple cities), to let you just focus on all that good stuff.
That being said, if you are travelling this year without the helping hand of our itinerary whizzes and expert Trip Managers, we've put together our fave travel hacks to make your next adventure as easy-breezy as possible. What can we say except "You're welcome"?
1. Hack your annual leave!
How exactly to do this will depend on where in the world you work (and how much annual leave your employer kindly grants), but the best way to maximise your potential adventures in any given year is to plan ahead. And, of course, this is all about the bank holidays baby. As soon as your holiday allowance refreshes, study that calendar and pick your trips around them. Throughout the year, you could double your time off. (Just make sure you clear it all with your line manager before your colleagues catch on).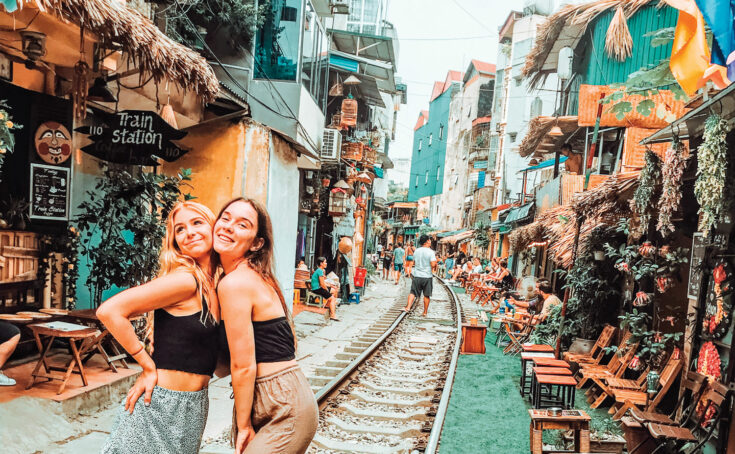 2. Travel during 'shoulder' seasons
What's a shoulder season? (No, it's not the part of summer when tank-tops come out from hibernation.) It's the period in between high and low season (think September – October in Italy or Portugal), when you get the t-shirt weather and iconic experiences you're craving, but at lower prices and with fewer crowds. Get that Trevi Fountain selfie. Pay less than $4 an espresso. And still work on your tan? The dream.
Also…avoid school breaks if you want cheaper flights and accommodation (as well as fewer screaming kids wandering around).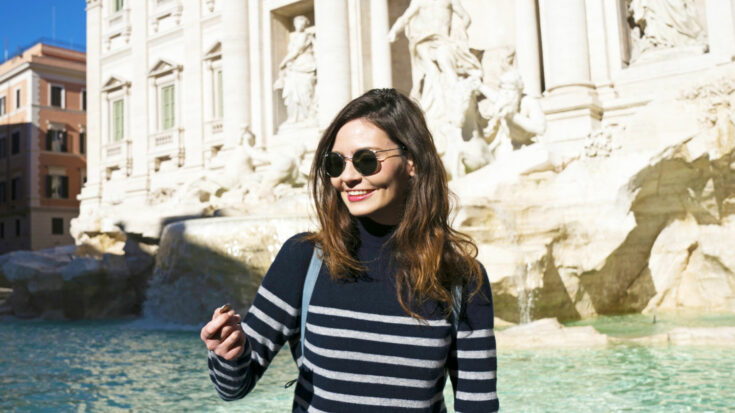 3. Keep track of your luggage (literally)
Worried about lost luggage? Nothing puts a downer on a big adventure than realising the clammy tracksuit you flew in constitutes your whole wardrobe. That's why more and more people are using tiny tracking devices like Apple Airtags to see where in the world their luggage is.
Of course, the best way to keep your treasured possessions close is to avoid checking a bag in at all. But if you can't travel that light, make sure you have decent travel insurance (then at least you can buy a fancy new outfit in Milan on the insurer's dime).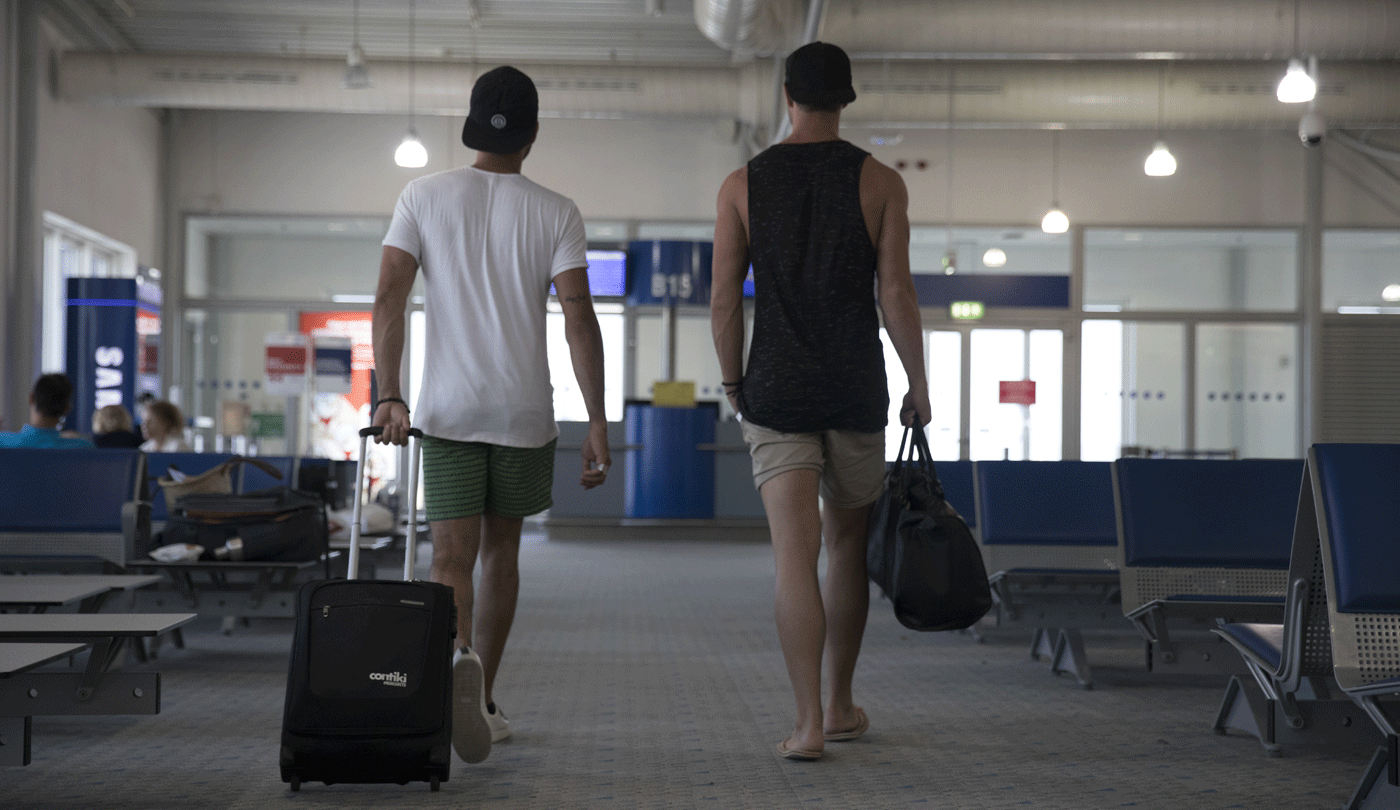 4. Microfibre towels are legit
Fed up with towels taking up ALL the room in your luggage (and taking forever to dry)? Get yourself a microfibre towel. They pack tiny, dry quickly, and tend not to smell as musty as their fluffier brethren. And trust us, packing light is always packing right.
If you want more tips for packing like a pro, check out Contiki's Alexa Pack My Bags skill. Just tell Alexa where you're headed, and she'll help you build a sustainable, personalised packing list. Easy.
5. Don't ever exchange $ at the airport!
if you want the worst rates around, change your currency at the airport. Head to a bank if you want more preferable conversions, or better yet, use a bank card without fees for foreign spending and forgo cash altogether. These days, most parts of the world will accept contactless or chip and pin payment.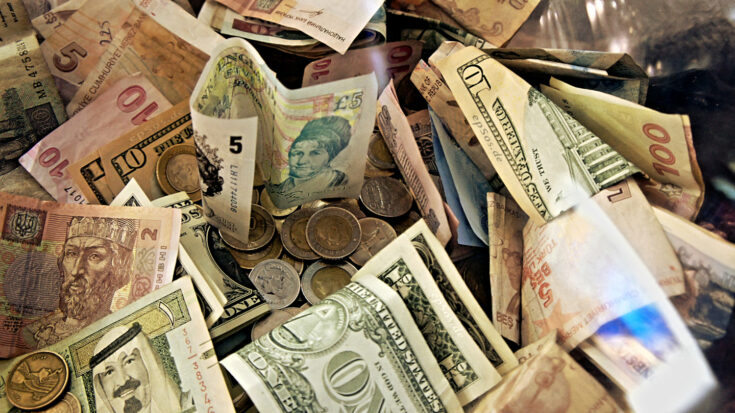 6. Fly in style
Hate turbulence? Travel early in the morning to reduce your chances of a choppy flight (hot air rises throughout the day), and sit nearer the wings for more stability. To make the flight even comfier, make sure you grab some noise cancelling headphones, your fluffiest pair of socks, and a large scarf you can use as a blanket in a pinch. You'll be on that landing strip before you know it.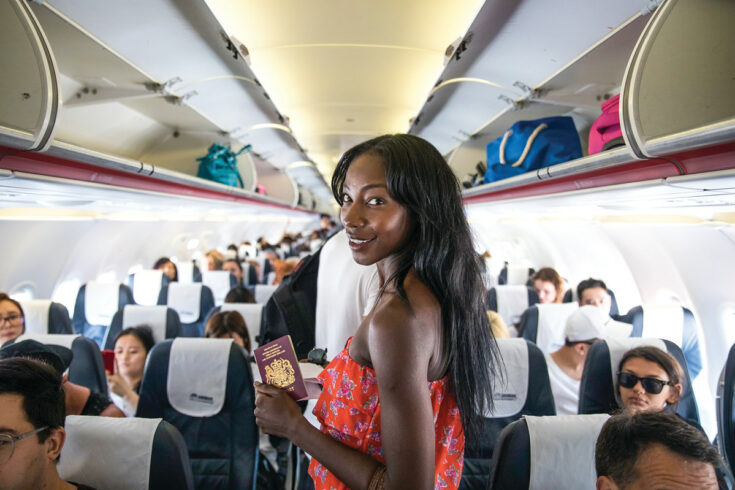 7. Skip the queues!
The big day's arrived. You're finally about to see the travel icon you've been lusting over on Instagram for years. But standing in an hour-long queue with hundreds of other irate travellers looking for the same thing = not ideal. Fortunately, most of the world's top attractions offer options to pay a bit extra and skip the line. (It's why Contiki offer exclusive access to the Colosseum and the Vatican, for example). So check out the attraction's website, and treat yo-self. Time is money.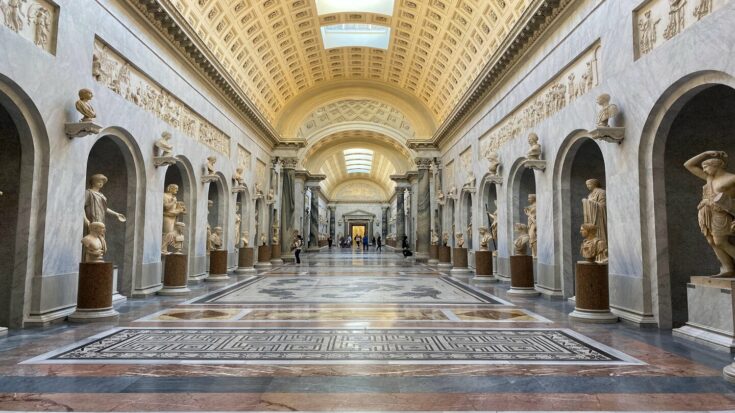 8. Scout for hidden gems
Sure, Spain and Italy are popular for a reason. But there are plenty of travel destinations that slip under the radar that are definitely worth your time. In Europe, destinations like Georgia or Slovenia give you much more bang for your buck, and are drop-dead-gorgeous to boot. If you want to feel smug when your mates DM you 'where tf is that!?', then scout out the roads less travelled.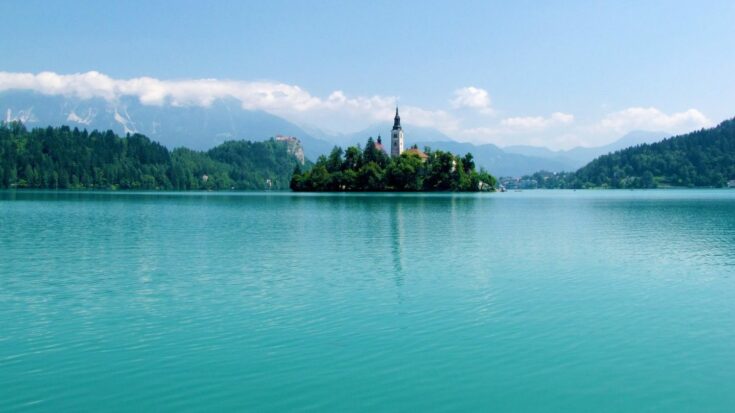 9. Use e-docs!
"Visa? Check. Insurance? Check. Covid certification. Hotel address. Sh*t where's my boarding pass?" Paper documents aren't just a big no-no when it comes to the environment, they're also a massive faff when you're thumbing through a folder at security. Almost everything can be downloaded from an email/an app these days; so save the trees AND some time by always using e-docs.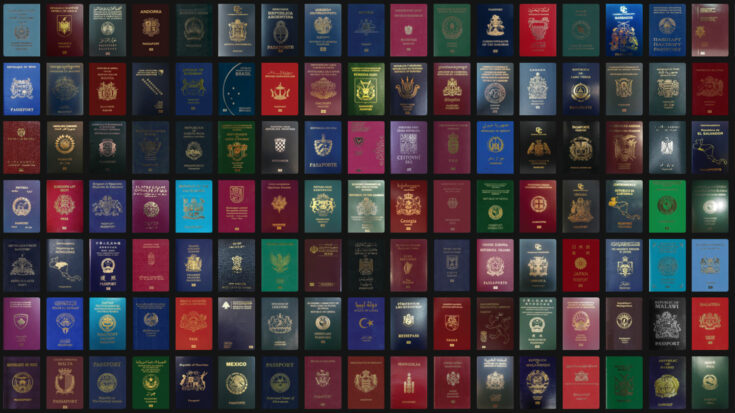 10. Download maps
Let's be real; we're a generation that's far too dependent on Google Maps. Ideally, if you've run out of data/signal and you're stuck on the corner of a foreign street you'd be able to fluently ask for directions in the native language. But as that often isn't the case, download all maps of the area so you can access them offline. This one's a life-saver.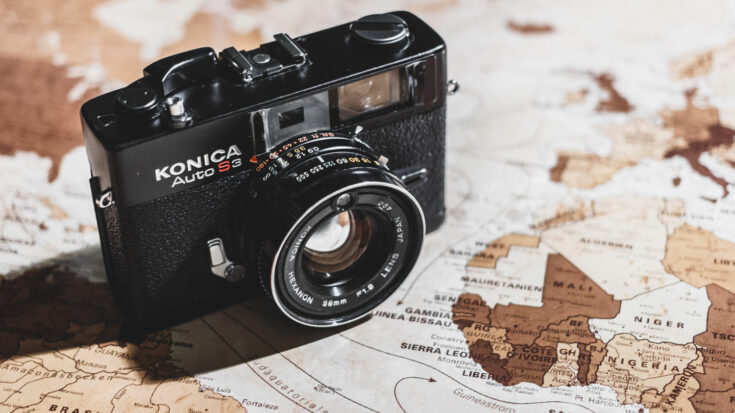 11. Read our travel adapter bible
Voltage. Pins. Prongs. All you want to do is charge your iPad. Why does it have to be so complicated? Well, fortunately for you, our ever-connected traveller, we've put together a handy bible with everything you need to know about travel adapters. Don't say we don't treat you.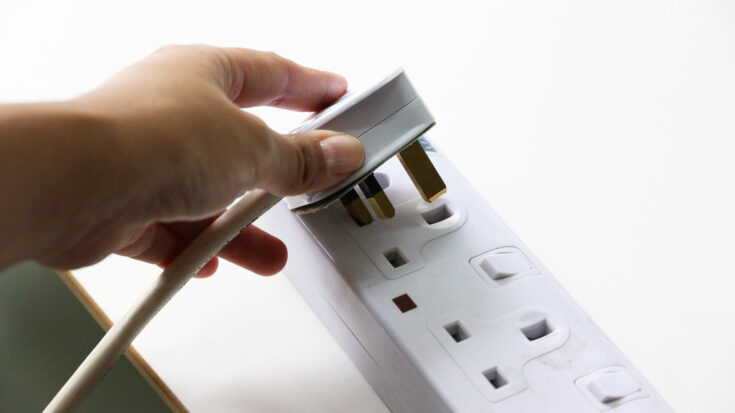 12. Be flexible
It'd be great if travel plans went off without a hitch. But unfortunately, sh*t happens (remember the last few years?). That's why it's always a good idea to book flights, accommodation and transport that's refundable or amendable if you change your mind later/ life gets in the way. (Cough, Contiki's flexibility promise, for example, cough).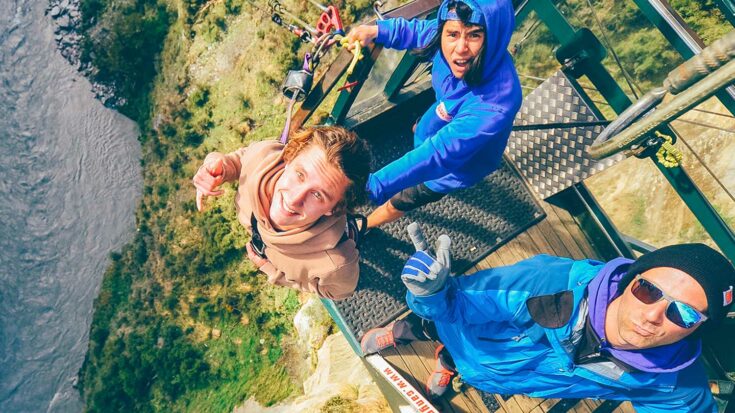 13. Going solo? Hang at hostels
If you're not opting for a Contiki, hostels are a great place to meet new people if you're flying solo. Even if you don't much fancy staying in a 12-bed-dorm, you can usually grab a private room; or you can even just hang out at the bar and get chatting to other solo travellers before hitting the town.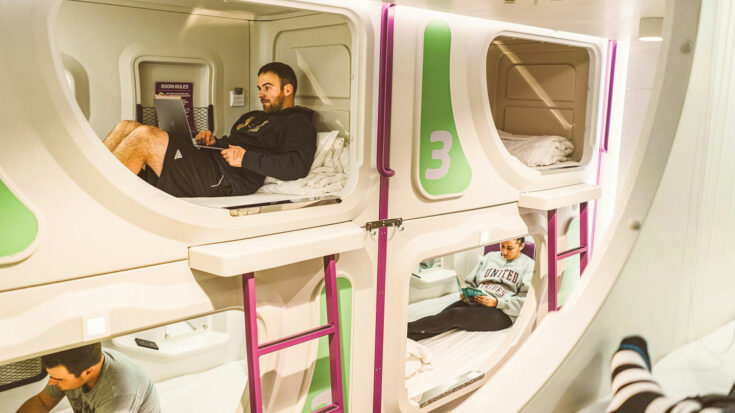 14. Google translate is getting better
We all know about Google translate; we've even probably tried to awkwardly overcome a language barrier by recording voices back and forth. But did you know about its camera function? If not, prepare to have your mind blown as you wave a camera over a foreign menu and watch it translate the text into your native tongue in real time. Woah.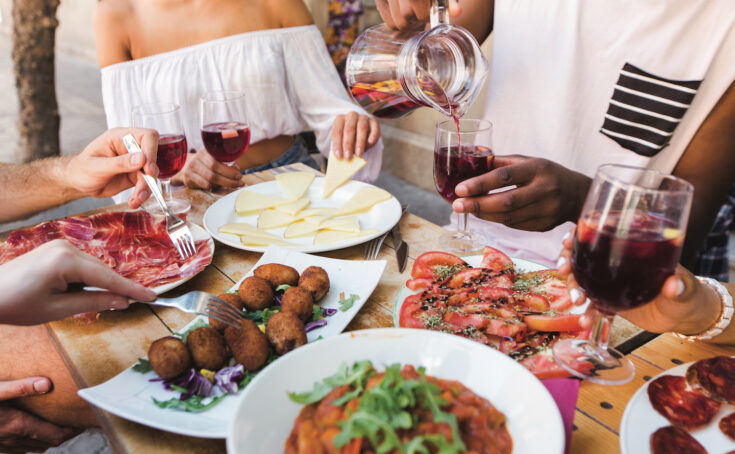 15. Taxi drivers know their stuff
Never be afraid to speak to the guy at the wheel. You may not have an expert Contiki Driver, but when it comes to being a wealth of local knowledge, taxi drivers are often the next best thing. Find one you can trust, and not only will they know the best areas to dine and dance, they'll also give you a local's perspective on their city, which is always invaluable (and interesting!).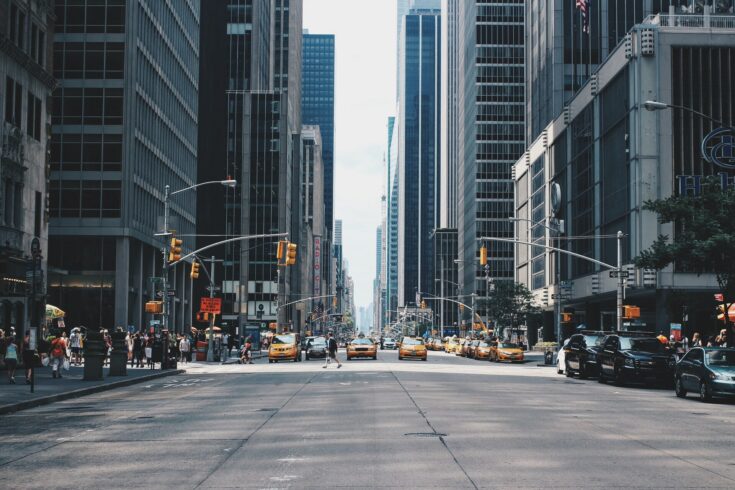 16. Set flight price alerts
You know how everyone says you should browse flights in incognito mode so you don't get tracked and pay more? Well, turns out that's total bullsh*t. The fact is, flight prices fluctuate constantly (which is probably why your aunt gets so paranoid when her flight to Mallorca increases by $20). But there IS an actual flight hack you can use to get the cheapest fair – simply set alerts on google flights for when the fare drops within your budget. (And maybe tell your aunt to do the same).
17. And finally…the ultimate hack of all
Someone you can trust. Someone with more local insights than the Lonely Planet and better trivia than Wikipedia. Someone as fun as your travel BFF, but who takes care of all the logistics behind the scenes so you and your friends can relax and make every single moment of your trip count. Who is this messiah, you ask? Well, they're called Contiki Trip Managers, and they're extensively trained to be the biggest and best travel hack of all.
Don't believe us? Here are some love-letters penned by our travellers, to our Trip Managers, to show just how often they go the extra mile (literally).